Ground/work is free and open to the public, night and day. No tickets are required.
Nairy Baghramian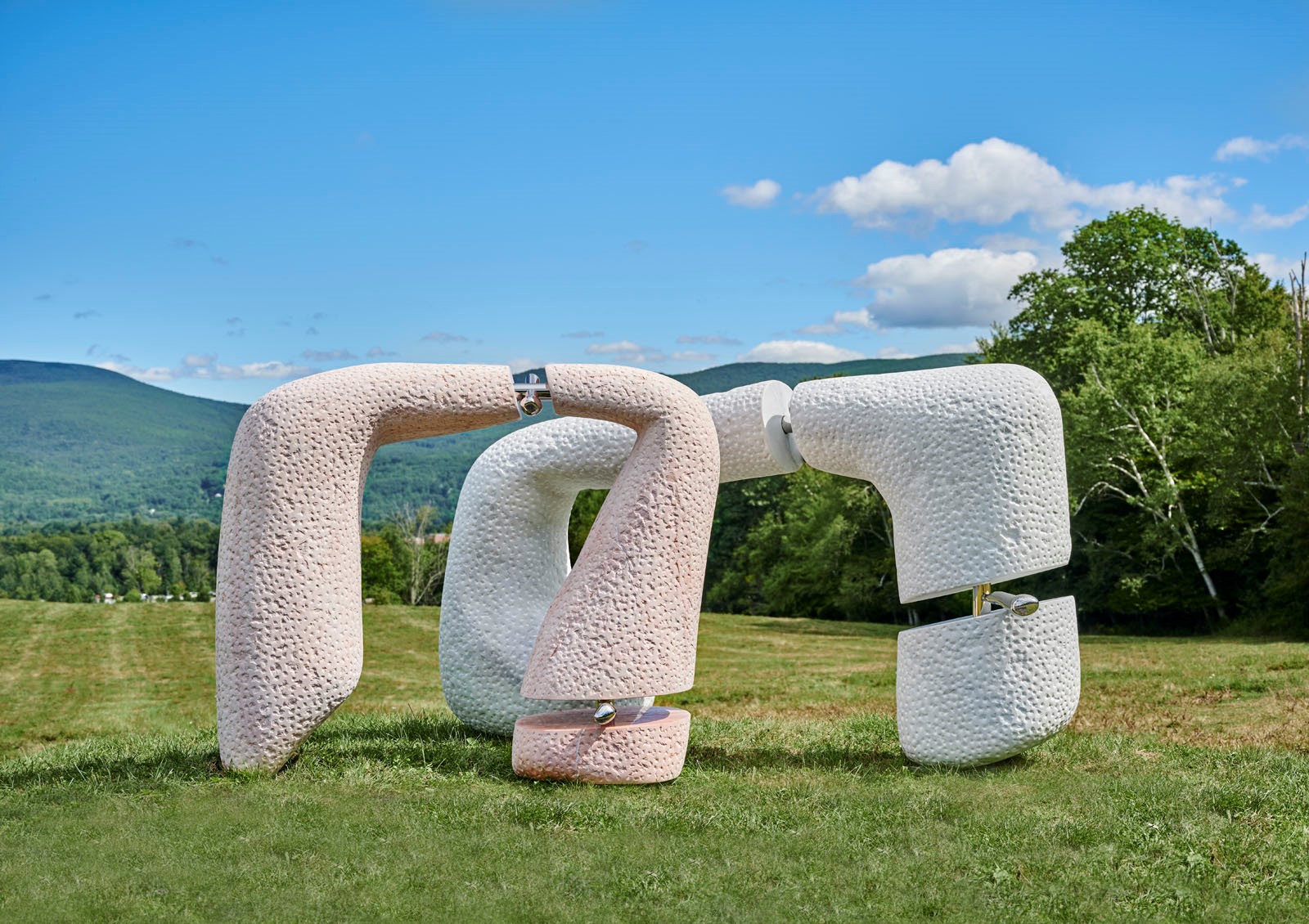 Nairy Baghramian
b. Isfahan, 1971; lives and works in Berlin

Knee and Elbow
2020
Marble, stainless steel
Courtesy of the artist and Marian Goodman Gallery
Photo: Thomas Clark

Nairy Baghramian's Knee and Elbow is a highly abstracted portrait of two primary joints in the body. Working in traditional sculptural materials of marble and steel for the first time, the artist challenges their typical connotations of durability and monumentality and instead highlights the vulnerability of the human form. The two blocks of marble are heavily veined and pitted on their surface, suggesting fragility, sensitivity, and, in the artist's words, "possible collapse." Knees and elbows provide stability while also holding within them the possibility for movement and change. Here, the artist gives them a break from centuries of upright poses and postures. Baghramian moves the joints from their typical orientation, allowing them to rest and to recover from the stress and impact of daily use. Sited near the top of Stone Hill's open meadow, the sculpture's vantage point encourages visitors to do the same—to find a moment for contemplation and pause as the panorama of the landscape unfolds below.
Listen to the artist talk about this work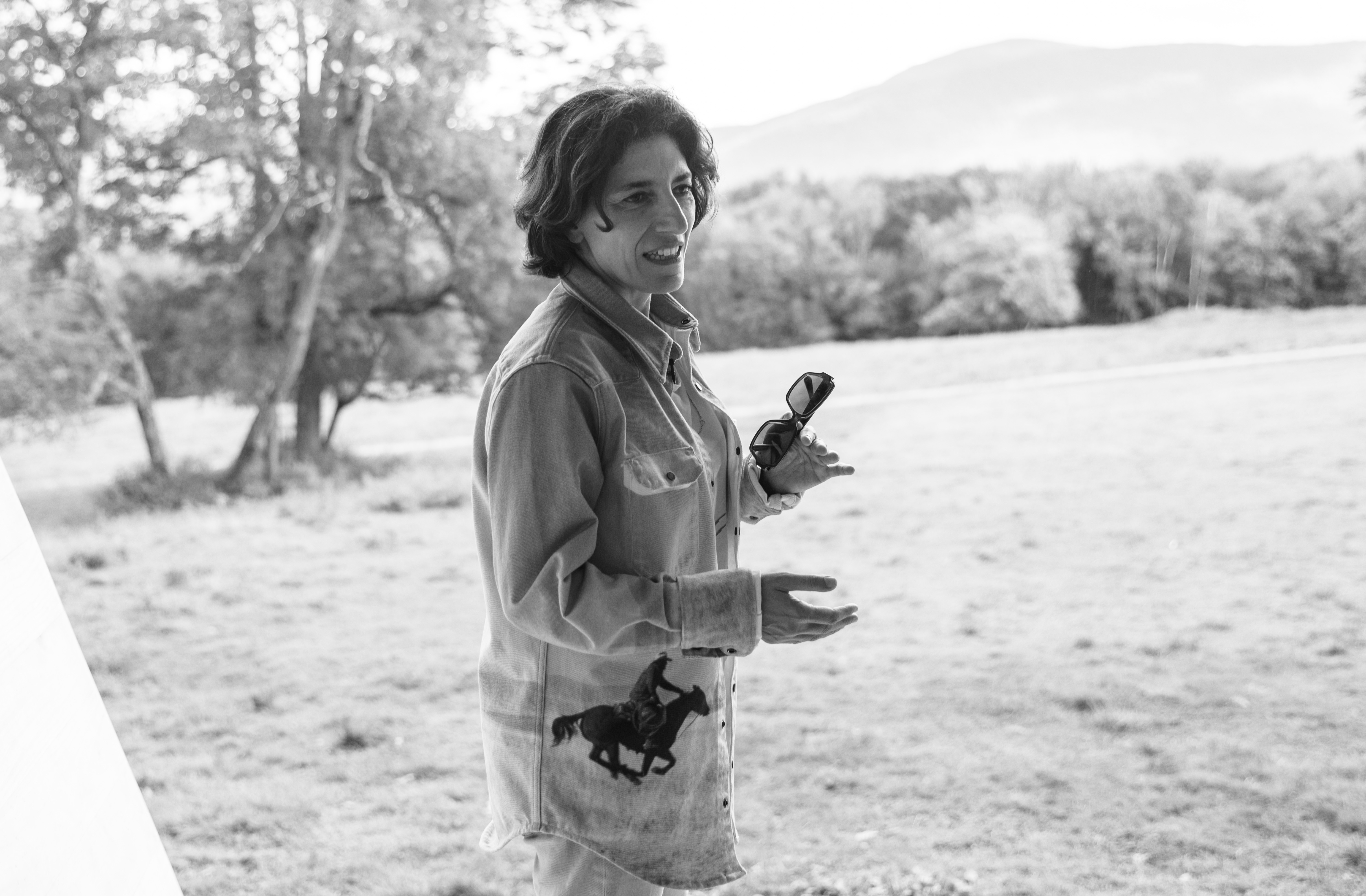 Photo: Tucker Bair
Nairy Baghramian (b. 1971, Isfahan, Iran) grapples with issues of vulnerability and authority as she deconstructs and reassembles the human form, ever mindful of the forces of history, material, and context. Baghramian's work is held in the permanent collections of the Centre Pompidou, Paris; The Art Institute of Chicago; The Museum of Modern Art, New York; the Solomon R. Guggenheim Museum, New York; the S.M.A.K. Museum of Contemporary Art, Ghent, Belgium; the Stedelijk Museum, Amsterdam; Tate Modern, London; and the Walker Art Center, Minneapolis, among others. Baghramian's most recent solo presentations include projects at PERFORMA19, New York (2019); Palacio de Cristal del Retiro, Madrid (2018); the Walker Art Center, (2017); and the S.M.A.K. Museum of Contemporary Art, (2016). Forthcoming solo projects include an exhibition at the Musée d'art contemporain de Nimes in France, and a show at the Galleria d'Arte Moderna, Rome. Baghramian lives and works in Berlin, Germany.