DAVID A. HANSON COLLECTION
VENICE BIENNALE EPHEMERA COLLECTION
MARY ANN BEINECKE COLLECTION
JULIUS S. HELD COLLECTION
celebrating 50 years!
The Clark houses one of the most distinguished art research libraries in the country, with more than 295,000 volumes in over 72 languages. From its opening in 1973 the library has grown and changed over the years to accommodate teaching spaces, visual resources, new programs and initiatives, and a never-ending array of new technologies (in addition, of course, to its growing collection of books), always striving to meet the needs of our valued students, scholars, staff, researchers, and visitors.
Serving the general public as well as visiting scholars and local students and faculty, the Clark library welcomes all visitors to use its reference and research services and to enjoy its collections. An extensive array of electronic resources and reference materials support scholarly research in the field of Art History. Library staff are dedicated to assisting all users to access the library's wide-ranging and diverse collections.

MORE
New Acquisitions Book of the Week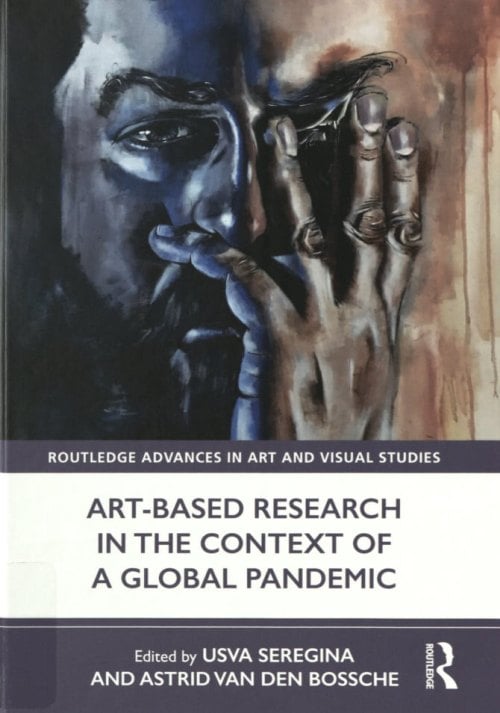 Art-Based Research in the Context of a Global Pandemic. Edited by Usva Seregina and Astrid Van den Bossche. New York, NY : Routledge, 2023.
Living through the Covid-19 global pandemic has changed the way we experience our lives, the way we relate to one another, and the way we engage with the world. Focusing contextually on the initial lockdowns of the pandemic in 2020, this book proposes that art-based research has a central, illuminative role to play in our understanding of unfolding crises. The changes brought on by the global event may not be readily accessible or expressible through traditional academic research. Art-based research offers the opportunity to explore, document, and reflect on the emerging and often ineffable qualities of transformed lives by drawing on emotional, bodily, and interactive aspects of experience. Such an approach allows for meaning-making that makes room for reflexive, interpersonal, and dialogical engagement. The contributions aim to capture and explore lived experiences of the pandemic, as well as begin a discussion about how meaning-making is changing through and beyond the pandemic. This book further explores how the nature and practice of art-based research has itself been challenged and transformed.
LIBRARY HOURS
PUBLIC HOURS
The library is open without appointment. Hours are:
Monday - Friday, 9 am to 5 pm
All are welcome to email the library with reference/research questions.
HOLIDAYS
The library is closed to the public on the following holidays:
New Year's Day
Presidents' Day
Memorial Day
Juneteenth
Independence Day
Labor Day
Indigenous Peoples Day
Thanksgiving (2 days)
Christmas (2 days)
EXTENDED HOURS
Extended hours are available to holders of a Clark badge or a Reader's Card. Reader's cards are given by application. Cards may not be appropriate for all applicants but we will always do our best to meet your research needs!
Mon-Thurs 8 am to 11 pm
Friday 8 am to 6 pm
Saturday 9 am to 6 pm
Sunday 9 am to 11 pm
HOLIDAYS
With the exception of Christmas Day and New Year's Day the library is open during holidays to anyone eligible for extended hours.