JULIUS S. HELD COLLECTION
MARY ANN BEINECKE COLLECTION
VENICE BIENNALE EPHEMERA COLLECTION
DAVID A. HANSON COLLECTION
ABOUT THE LIBRARY
The Clark houses one of the most distinguished art research libraries in the country, with more than 295,000 volumes in over 72 languages. Focusing on post-medieval European and American art, the collection is outstanding in the fields of Italian and Northern Renaissance, Baroque, and nineteenth-century French art, the history of photography, and international contemporary art, as well as theory and visual culture.
Serving the general public as well as visiting scholars and local students and faculty, the Clark library welcomes all visitors to use its reference and research services and to enjoy its collections. An extensive array of electronic resources and reference materials support scholarly research in the field of Art History. Library staff are dedicated to assisting all users to access the library's wide-ranging and diverse collections.

MORE
New Acquisitions Book of the Week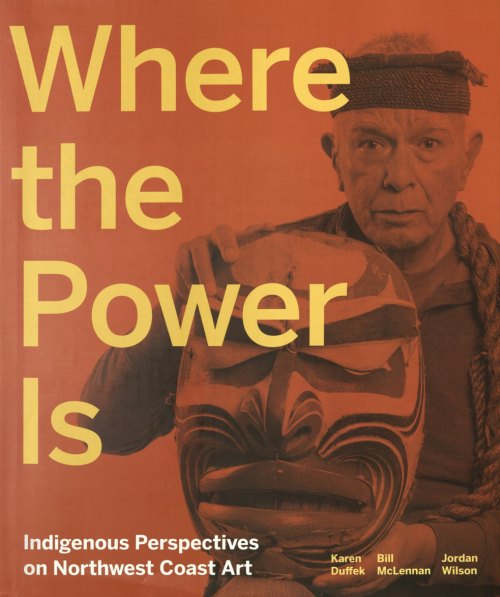 Where the Power Is : Indigenous Perspectives on Northwest Coast Art. Karen Duffek, Bill McLennan, Jordan Wilson. Vancouver: MOA; Vancouver; Berkeley: Figure.1, 2021.
Where the Power Is brings together contemporary Indigenous knowledge holders with extraordinary works of historical Northwest Coast art that transcend the category of "art" or "artifact" and embody distinct ways of knowing and being in the world. Dozens of Indigenous artists and community members visited the Museum of Anthropology at the University of British Columbia to engage with these objects and learn from the hands of their ancestors. The photographs and their commentaries speak to the connections between tangible and intangible cultural belongings; how "art" remains part of Northwest Coast peoples' ongoing relationships to their territories and governance; Indigenous experiences of reconnection, reclamation, and return; and critical and necessary conversations around the role of museums.
LIBRARY HOURS
PUBLIC HOURS
The library is open without appointment. Hours are:
Monday - Friday, 9 am to 5 pm
All are welcome to email the library with reference/research questions.
HOLIDAYS
The library is closed to the public on the following holidays:
New Year's Day
Presidents' Day
Memorial Day
Juneteenth
Independence Day
Labor Day
Indigenous Peoples Day
Thanksgiving (2 days)
Christmas (2 days)
EXTENDED HOURS
Extended hours are available to holders of a Clark badge or a Reader's Card. Reader's cards are given by application. Cards may not be appropriate for all applicants but we will always do our best to meet your research needs!
Mon-Thurs 8 am to 11 pm
Friday 8 am to 6 pm
Saturday 9 am to 6 pm
Sunday 9 am to 11 pm
HOLIDAYS
With the exception of Christmas Day and New Year's Day the library is open during holidays to anyone eligible for extended hours.