Ground/work is free and open to the public, night and day. No tickets are required.
Jennie C. Jones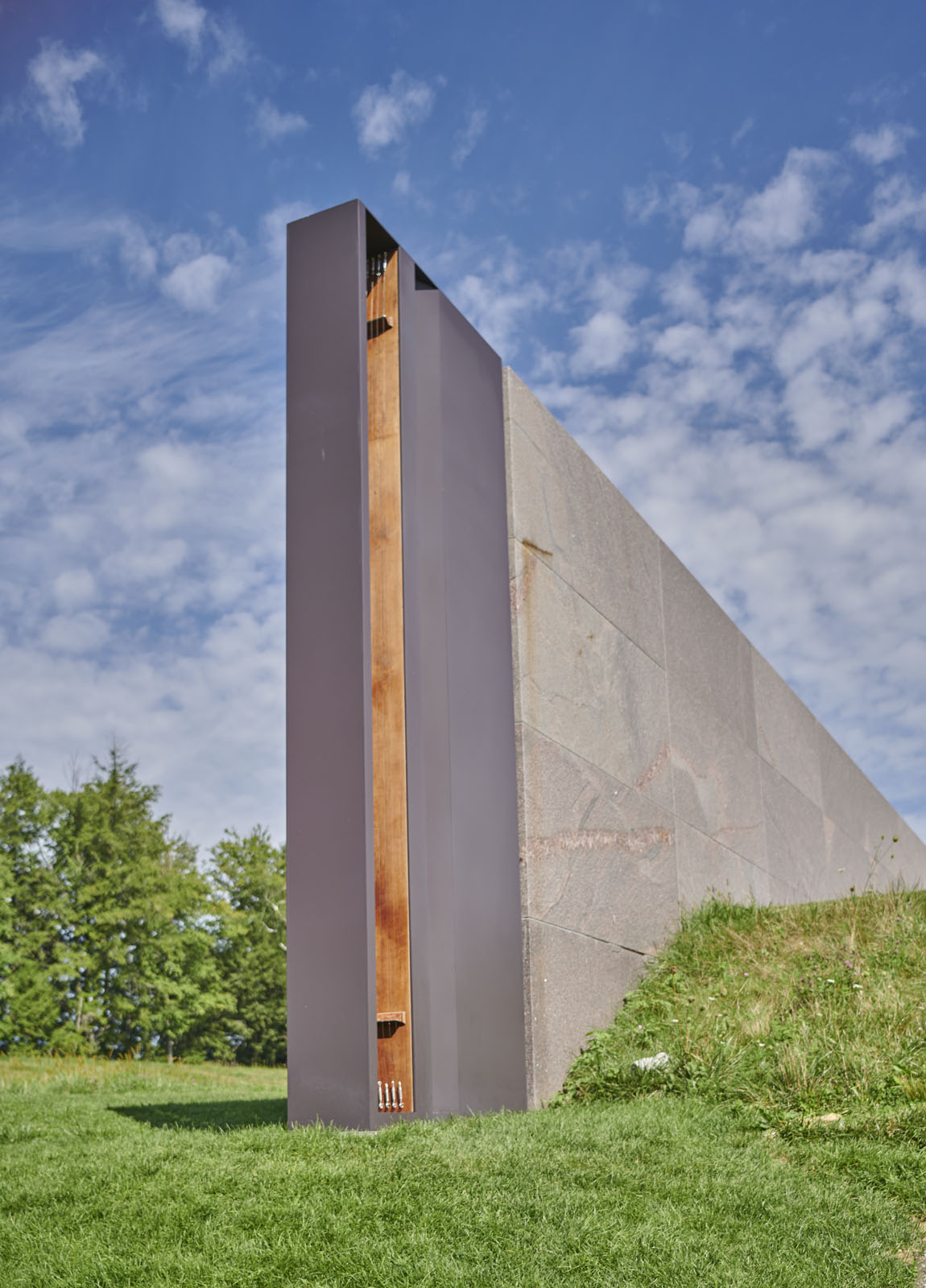 Jennie C. Jones
b. Cincinnati, 1968; lives and works in Hudson, New York

These (Mournful) Shores
2020
Powder-coated aluminum, wood, harp strings
Courtesy of the Artist and PATRON Gallery, Chicago and Alexander Gray Associates, New York
Photo: Thomas Clark
Please note this work is currently undergoing conservation.

These (Mournful) Shores is a seamless extension of the architecture of the Clark Institute. Mirroring the dimensions of the granite wall that extends from the museum building into the landscape, this sculpture by Jennie C. Jones is evocative of music notation. Reframing the history of music and of Minimalist art to include African American contributions is one of the artist's core interests. Jones further contextualizes her site-responsive sculpture by identifying two of the Clark's turbulent seascapes by Winslow Homer—Eastern Point (1900) and West Point, Prout's Neck (both 1900)—as a prompt. She interprets the paintings as portraits of the Middle Passage: the journey enslaved people endured as they crossed the Atlantic Ocean from West Africa to the "New World." The two-tone color palette of the sculpture—the deep grey-brown of the metal form and the rich cherry wood of the instrument component—is a direct reference to the Homer paintings and to the American furniture held in the decorative arts collection of the Clark. This contemporary sculpture based on an Aeolian harp, which has the potential to harness the wind to generate sounds of varied intensity and tonality, is monumental in scale, yet demands an intimate encounter.
Listen to the artist talk about this work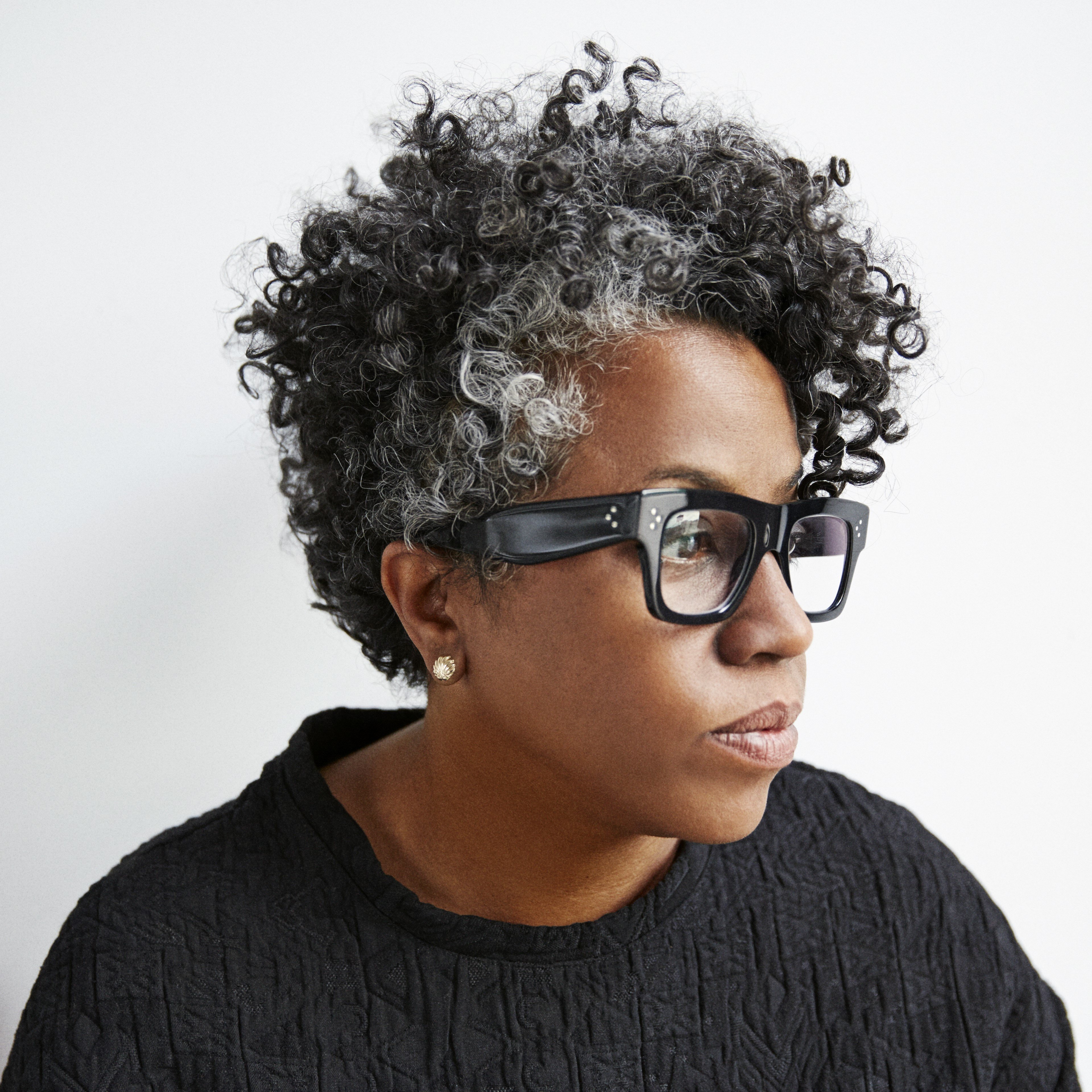 Photo: Jason Frank Rothenberg
Jennie C. Jones (b. 1968, Cincinnati) employs strategies of collage and assemblage in her ongoing project of translating sound into physical matter, reframing the contributions of African Americans to include a modernist, minimalist vernacular. Her work is included in the permanent collections of The Museum of Modern Art; the Solomon R. Guggenheim Museum; and the Hirshhorn Museum and Sculpture Garden, Washington, D.C., among others. Recent solo presentations include projects at The Arts Club of Chicago (2020); The Philip Johnson Glass House, New Canaan, Connecticut (2018); CAM Houston (2015); the Hirshhorn Museum and Sculpture Garden (2013); The Kitchen, New York (2011); Yerba Buena Center for the Arts, San Francisco (2011); and Atlanta Contemporary Art Center (2009). Jones lives and works in Hudson, New York.