The Making of the Artist: Jølster and Ålhus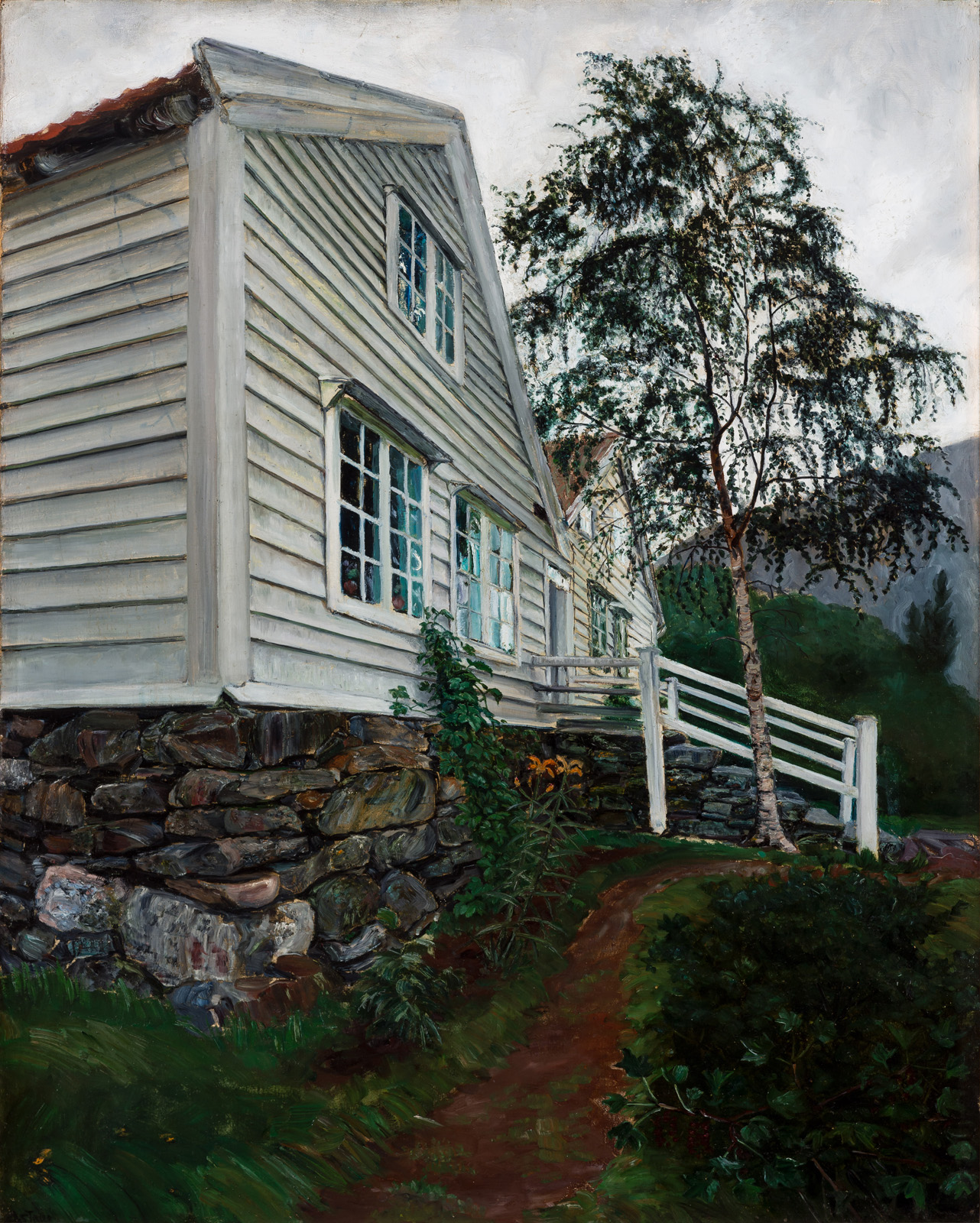 Nikolai Astrup (Norwegian, 1880–1928), The Parsonage, n.d. Oil on canvas, 39 3/4 x 34 5/8 in. (101 x 88 cm). Savings Bank Foundation DNB / KODE Art Museums and Composer Homes, BergenIn 1883 Astrup's family moved to the small village of Ålhus on the north side of Lake Jølster in western Norway. By 1900 a population of nearly three thousand people was scattered around the long fjordlike lake, most engaged in dairy or crop farming, with oats and hay being the most important harvests. The primary post office for the region was located in Ålhus, which meant the village was accessible by road north of the lake and by rowboat and steamer, at least during the warmer months of the year.
Astrup's father was the Lutheran pastor of Ålhus Church. Together with his many siblings, Astrup grew up in the church's white clapboard parsonage, which was in poor condition: its draftiness, dampness, and mold contributed to Astrup's lifelong health complaints. Condemned in 1900, the main part of Astrup's childhood home was demolished in 1907 (although a portion was left standing and remains today). This house, as well as its garden, the lake, and the surrounding mountains, deeply influenced Astrup, and, later, these sites, rich with childhood memories, became the subjects of his paintings and prints.