About the Artist


Working at the end of the nineteenth and beginning of the twentieth centuries, Auguste Rodin was a French sculptor whose innovative practices paved the way for modern sculpture. Rodin was born to a working-class family in Paris in 1840. Rejected in his repeated bids for admission to the prestigious École des Beaux-Arts, he instead attended the Petite École, a school dedicated to the training of decorative artists, and served as an apprentice for many years before opening his own studio.
In both his sculpture and drawing, Rodin departed from academic tradition. Deeply interested in representing the human figure and expressing emotion, especially in its extremes, Rodin chose unconventional models and abandoned academic, idealized poses. He embraced the role of accident and chance in his work and exhibited sculptures that appeared unfinished to his contemporaries. Some sculptures retained the marks of their making and some were fragmentary. Though his work produced a great deal of controversy throughout his lifetime, Rodin was also celebrated and achieved great success. Upon his death, he bequeathed the entirety of his estate, which included thousands of drawings and sculptures in plaster, bronze, and marble, to the French state. He also granted permission to cast his works in bronze. As a result, Rodin's art continued to be collected and appreciated throughout the twentieth century, and he remains one of the most influential sculptors of his time.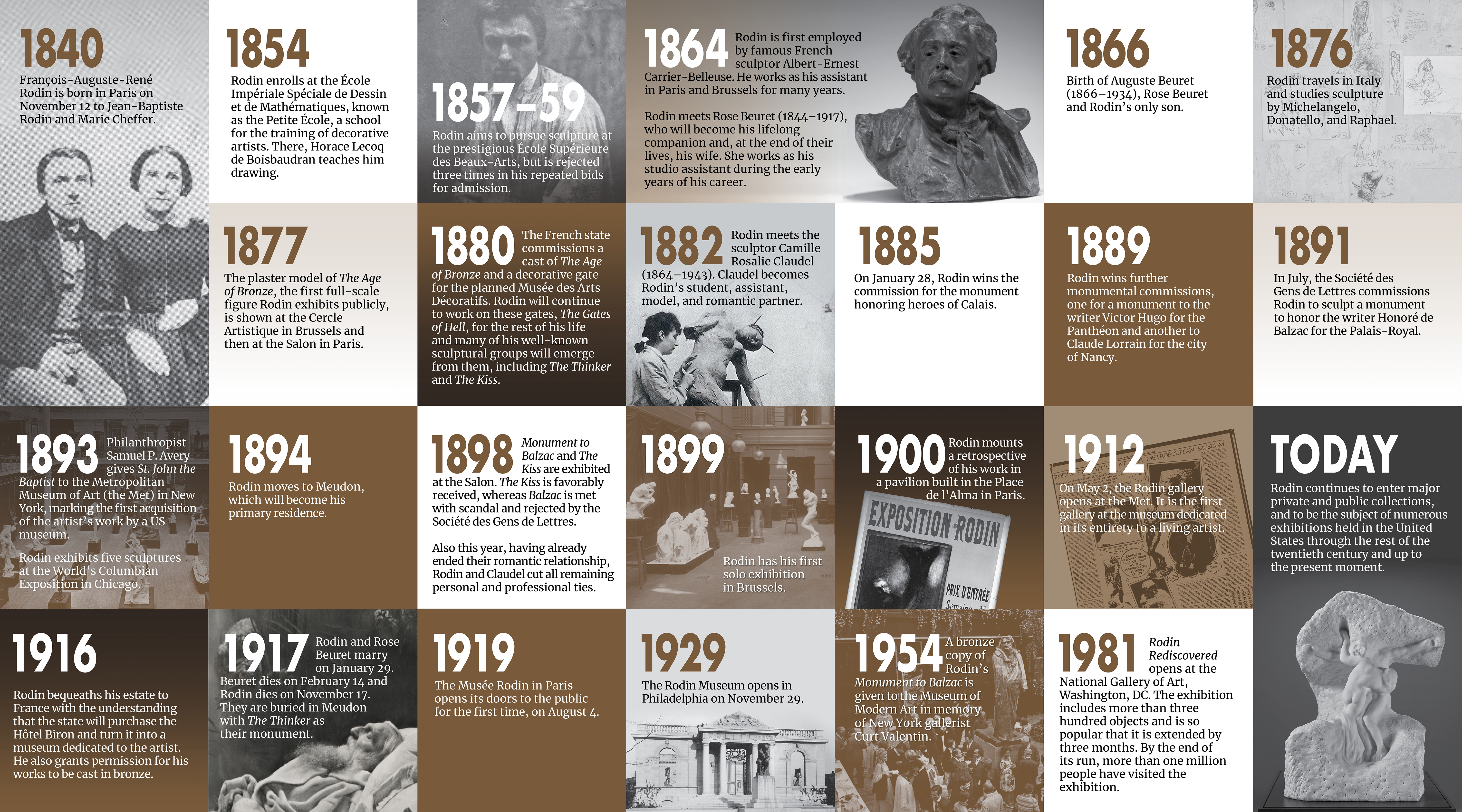 Click here for a downloadable timeline PDF.