CLARK CONFERENCE
The Fetish A(r)t Work: African Objects in the Making of European Art History 1500–1900
CONVENED BY anne lafont (School of Advanced Studies in the Social Sciences, EHESS, Paris)
october 19–20, 2023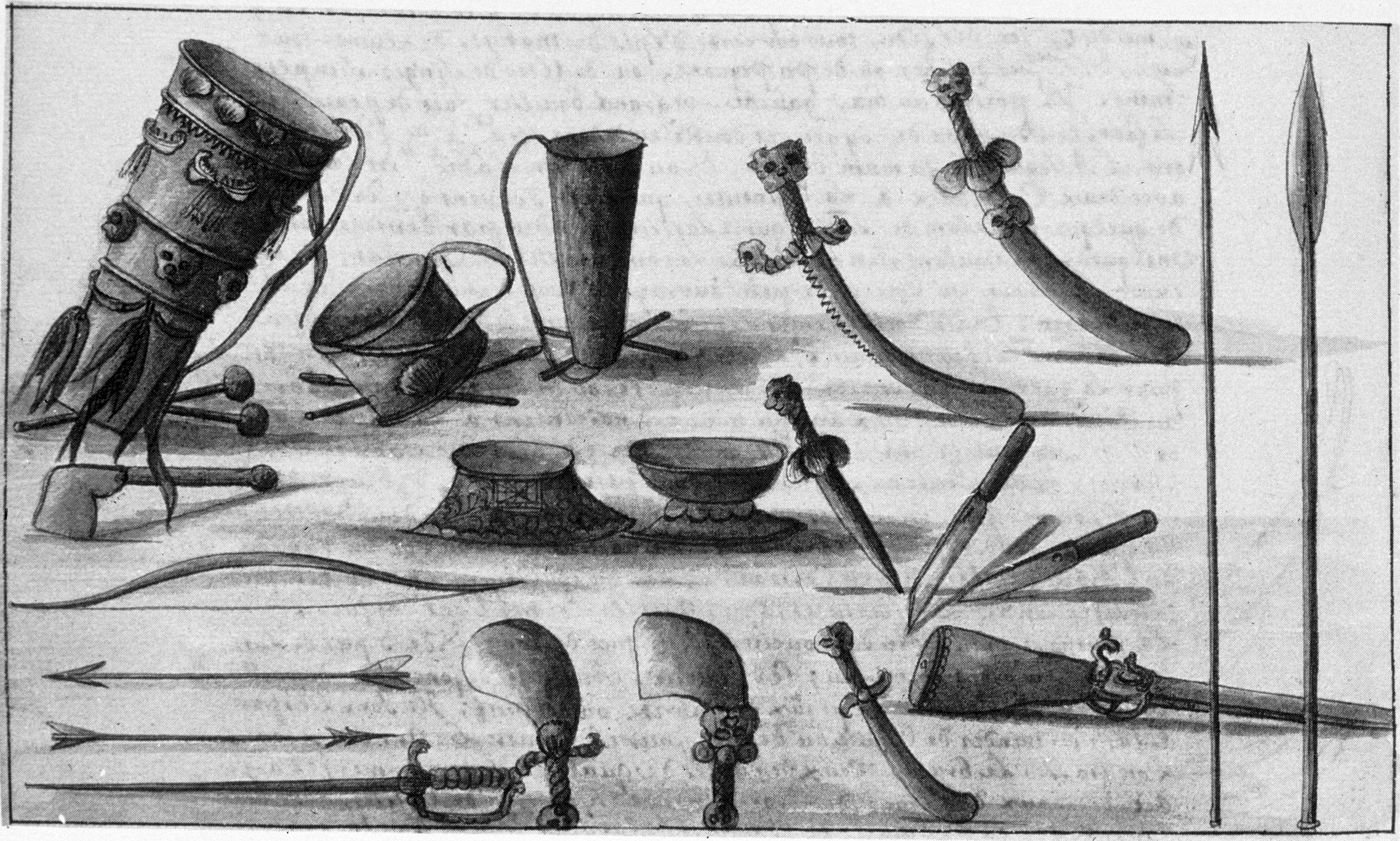 Jean Barbot, The Writings of Jean Barbot on West Africa 1678–1712 (1992 edition), vol. II,
Gold coast (Ghana) objects.
This conference convenes scholars across the humanities who examine the making and "invention" of African art in European discourse. The presentations will delve into diverse writings on African objects and interrogate various orientations which transformed these objects, from ritual artifacts and fetishes to works on the art market, and held in private collections and public museums. Discussion will be grounded in the texts and practices of the early-modern period (1500 to 1900), encompassing sources as varied as global art history, natural history, travel literature, ship's inventories, African geography, comparative religion texts, sales and private collection catalogs, as well as technical treatises.
In short, we will ask: How did encounters with African objects generate the redefinition of art for the discipline? A central thesis of this conference is that encounters with African art, objects, and ritual were central to the formation of the discipline and writing of art history. While this topic has been addressed in the twentieth century, we believe that this history has a longer genealogy, and we aim to unfold the multivalent ways in which African objects and beliefs structured concepts of art, aesthetics, economics, and value. This conference will thus be an opportunity to integrate known encounters between the African object and Western episteme, but also, on a fundamental level, to explore the plasticity of a discipline in the process of inventing itself at the time of colonial expansion.

The full program and abstracts will be posted in early May. The conference will not be recorded or live-streamed.
Participants
Jean-Luc Aka-Evy, writer, Congo-Brazzaville
Alexander Bevilacqua, assistant professor of history, Williams College, Williamstown, Massachusetts
Yaëlle Biro, independent scholar and curator, Paris, France
Justin Brown, Samuel H. Kress Predoctoral Fellow, Center for Advanced Study in the Visual Arts, Washington, D.C.
Joshua Cohen, associate professor of art history, City College of New York, New York City
Roberto Conduru, endowed distinguished professor of art history, Southern Methodist University, Dallas, Texas
Cécile Fromont, professor of history of art, Yale University, New Haven, Connecticut
Simon Gikandi, Robert Schirmer Professor and Chair of English, Princeton University, Princeton, New Jersey
Alexandre Girard-Muscagorry, curator, Philharmonie de Paris, France
Didier Houénoudé, Université d'Abomey-Calavi, Godomey, Benin
Anne Lafont (convener), professor and research director, the School for Advanced Studies in the Social Sciences (EHESS), Paris, France
Daniel H. Leonard, assistant professor, College of Liberal Arts, Temple University, Philadelphia, Pennsylvania
Risham Majeed, associate professor of art, art history, and architecture, Ithaca College, South Hill, New York
Lionel Manga, writer and cultural critic, Douala, Cameroon
Matthew Rarey, associate professor of African and Black Atlantic art history, Oberlin College, Oberlin, Ohio
HOTEL RESERVATIONS

The Fairfield Marriot in Williamstown is offering a limited number of rooms at a discounted conference rate; booking is first come, first served, and must be completed by September 3.
Please visit the link below to book your stay.