CLARK CONFERENCE
BEYOND BOUNDARIES: SEEING ART HISTORY FROM THE CARIBBEAN
CONVENED BY ANNA ARABINDAN-KESSON (princeton University) AND WAYNE MODEST (National Museum of Worldcultures and Wereldmuseum )
October 20–21, 2022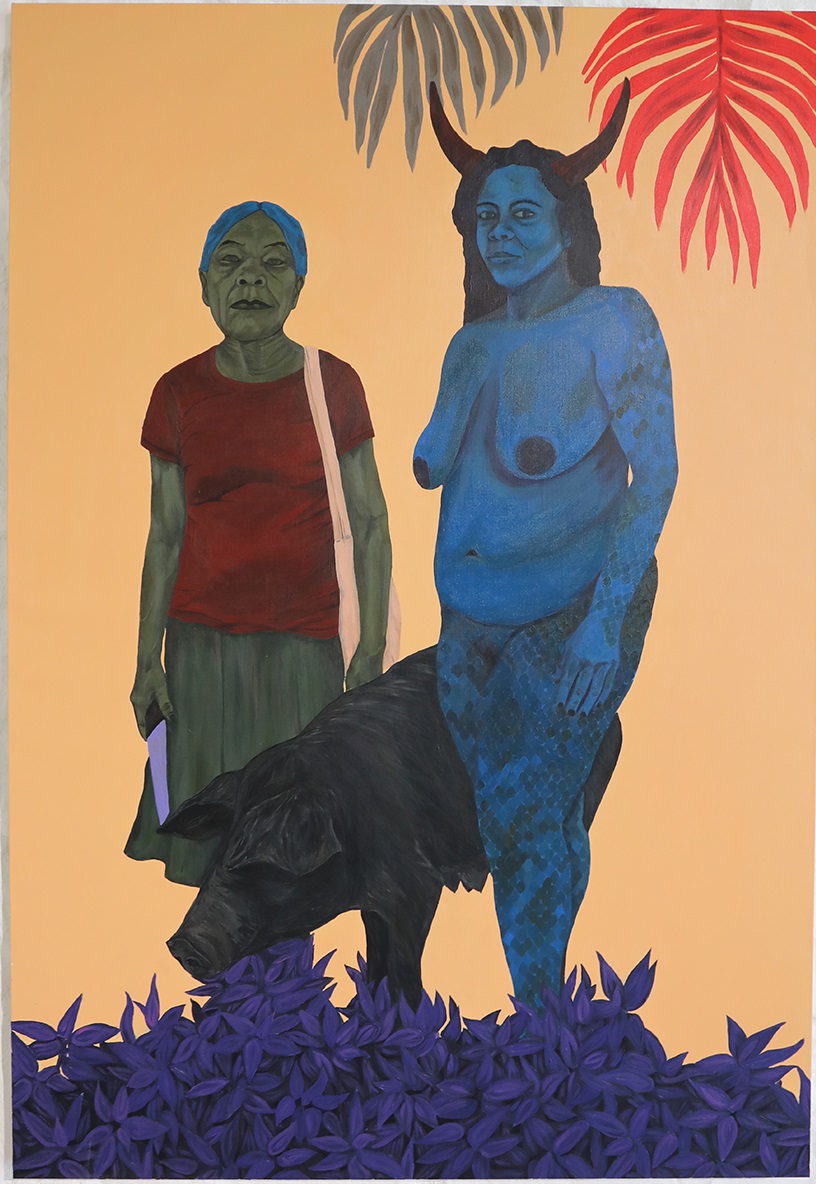 Tessa Mars (b. 1985), A vision of Peace, Harmony and Good intelligence II, 2020. Acrylic on canvas, 74 3/4 x 52 in.
What yield is there for art history to engage with the Caribbean—a region that has remained peripheral to the field yet has always existed beyond its disciplinary boundaries? It is the polyvalent and polyphonic nature of the Caribbean, from the nation state to political economy and to artistic production itself that sustains its long history of intellectual production, and its challenge against Western conceptions of modernity. The development of Caribbean intellectual thought instructs us from the plantation to anti-slavery discourse and decolonization, from transculturation to creolization to the very concept of what constitutes the human. Why has art history—a discipline often defined by its relationship with shifting terrains of theoretical critique and analysis—been slow to engage with Caribbean writers and thinkers, to take seriously their multidisciplinary, multi-theoretical, and multi-lingual voices?
This conference asks what a deep engagement with the nuances of Caribbean intellectual thought could mean for art history. When informed by new, interpretive methodologies that actively build and sustain the promise and possibilities of freedom and alternative forms of value, what could this offer to the field of art history? How might the discipline at this critical juncture, sustained by the interpretive possibilities of relationality and the poetics of form, not simply respond to these voices, but change tactics? How can this help us to rethink the configurations and contradictions that form within art history? How can it compel a refashioning of the field?
This conference is free and open to the public; registration is not required. All proceedings will be held in person in the Auditorium in the Manton Research Center at the Clark Art Institute (225 South Street, Williamstown, Massachusetts); you may park in the main museum parking lot (pulling into the driveway at the Clark Art Institute Entrance signage), or the closest parking lot is located just below the Manton Research Center, accessed by taking the second (unmarked) driveway, the next drive past the museum entrance sign. The proceedings will not be livestreamed or recorded. If you are unable to attend, we encourage you to visit our publications page for the resulting Clark Studies in the Visual Arts volume that will be published in 2023/24.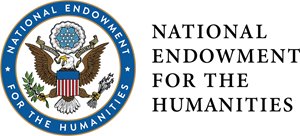 This program has been made possible in part by a major grant from the National Endowment for the Humanities: Democracy Demands Wisdom.

Any views, findings, conclusions, or recommendations expressed in these programs do not necessarily represent those of the National Endowment for the Humanities.