"An Outward-Looking Model": Future(s) of the University and Higher Education with Koenraad Brosens and Blake Stimson
"With the advent of any new technology, whether it's photography or the internet, or if we think about social technologies like the idea of the modern state or the idea of capitalist economy––anything that organizes people into a set of relations––it effects how we think about our work, and it effects how we think about the function and the meaning of art…. It effects how we think about our sociality."
This fourth season of In the Foreground is a special series of five roundtable conversations dedicated to "the Grand Challenges"—a phrase frequently adopted in the sciences to refer to the great unanswered questions that represent promising frontiers—of bringing together digital and computational methods and the social history of art. This series grows out of a colloquium on this topic convened by Anne Helmreich (Associate Director of the Getty Foundation) and Paul B. Jaskot (Professor of Art History at Duke University) at the Clark's Research and Academic Program in April 2019. Anne and Paul serve as the guest interviewers for this podcast series, for which they have invited back colloquium participants to reflect further on how digital art history might help us explore social history of art's future, and which digital methods might be effective at analyzing large scale structural issues and modes of visual expression.
In this episode
Anne Helmreich (The Getty Foundation) speaks with Koenraad Brosens, professor of art history at the University of Leuven in Belgium, and Blake Stimson, professor of art history at the University of Illinois Chicago, about the future of universities in a digital age. They discuss the benefits and challenges of teaching at public institutions, the concept of "the third generation university," and potential pitfalls to the vogue for interdisciplinarity. Reflecting particularly on the past two years of the pandemic, Koenraad and Blake share how they are navigating the newly digital and remote world of teaching and mentoring, and muse about the possibilities of the new trend towards building virtual education infrastructure rather than investing principally in physical campuses.
A transcript for this episode is forthcoming. If you require one immediately, please write to [email protected].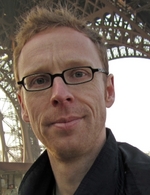 Koenraad Brosens is professor of art history at the University of Leuven (KULeuven) in Belgium, who specializes in Flemish and French tapestry (1600–1800) as well as digital art history. He runs Project Cornelia, a slow digital art history project, developed in close collaboration with the KULeuven's computer science department, that aims to gain better understanding of how the digital can or should be used by art historians addressing traditional and new questions that are fueled by complex and "biggish" archival data. Brosens is also the head of the research group "Flemish and European Tapestry and Painting 1600–1800" and a member of the Royal Academy of Archaeology in Belgium.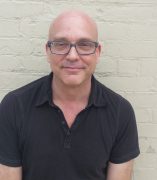 Blake Stimson is chair and professor of contemporary art, critical theory, and the history of photography in the department of art history at the University of Illinois Chicago. He was previously professor of art history and then cinema and technocultural studies at the University of California, Davis, where he also served as an active member of the graduate programs in critical theory, cultural studies and performance studies. He is the author of The Pivot of the World: Photography and Its Nation (MIT, 2006) and Citizen Warhol (Reaktion, 2013), and co-editor of five volumes, most recently Institutional Critique: An Anthology of Artists' Writings (with Alexander Alberro, MIT, 2009). He has also written for Art Journal, Art Bulletin, Artforum, October, Texte zur Kunst, Oxford Art Journal, Third Text, New Left Review, Tate Papers, Etudes photographiques, Philosophy and Photography, The Brooklyn Rail and Nka: Journal of Contemporary African Art, among other publications.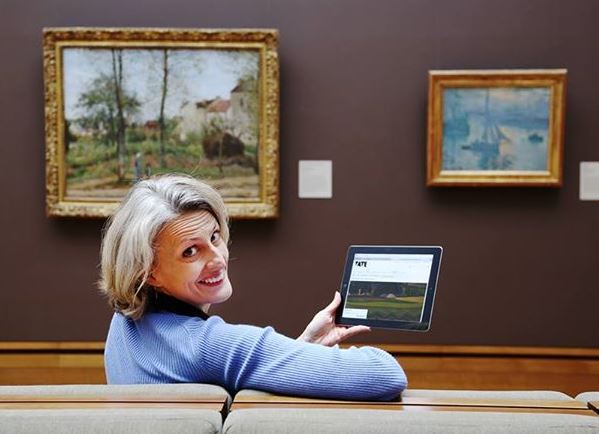 Anne Helmreich is associate director of the Getty Foundation and formerly associate director of digital initiatives at the Getty Research Institute, both of the J. Paul Getty Trust. She has also served as dean of the College of Fine Arts at Texas Christian University and associate professor of art history and director of the Baker-Nord Center for the Humanities at Case Western Reserve University. She co-authored the epilogue to Art Crossing Borders: The Birth of an Integrated Art Market in the Age of Nation States (Europe, c. 1780–1914) (Brill, 2019), and co-edited a special issue of Visual Resources dedicated to digital art history (2019). Her most recent monograph is Nature's Truth: Photography, Painting, and Science in Victorian Britain (Penn State University, 2016).
This conversation was recorded on November 3, 2021.