"To Make Visible the Structures": Challenging the Canon, Digital and Beyond, with Niall Atkinson and Min Kyung Lee
"What the social history of art helps us do is expose the mechanisms by which—or who gets to say—what the canon is or what we do with it. […] There are some other kinds of forces in which the canon is being formed that are being a little bit sanitized in how we traditionally talk about the work of art, and how we talk about who decides what a valuable work of art is. And I think the social history of art can provide the kinds of critical analyses that help us to undermine those structures and make visible those structures."
This fourth season of In the Foreground is a special series of five roundtable conversations dedicated to "the Grand Challenges"—a phrase frequently adopted in the sciences to refer to the great unanswered questions that represent promising frontiers—of bringing together digital and computational methods and the social history of art. This series grows out of a colloquium on this topic convened by Anne Helmreich (Associate Director of the Getty Foundation) and Paul B. Jaskot (Professor of Art History at Duke University) at the Clark's Research and Academic Program in April 2019. Anne and Paul serve as the guest interviewers for this podcast series, for which they have invited back colloquium participants to reflect further on how digital art history might help us explore social history of art's future, and which digital methods might be effective at analyzing large scale structural issues and modes of visual expression.
In this episode
Anne Helmreich speaks with Niall Atkinson, associate professor of art history at the University of Chicago, and Min Kyung Lee, assistant professor of growth and structure of cities at Bryn Mawr College, to reflect on the canon of art history. They discuss how the canon as a narrative offers a shared framework for discussion, analysis, and exchange, but problems arise when the canon becomes fixed or an imposition. Niall and Min describe how they approach using archives in more varied ways, to capture "different voices," and they revel in the collaborative nature of computational practices, the scale of which—both zooming out and zooming in— demands that scholars work across disciplines and as a team. Finally, both emphasize the importance of being aware of how we define the data we use, and how we in fact produce the data we use—a reflexive approach that may allow us to confront and correct implicit biases, building a more inclusive and heterogeneous approach to data and "the canon."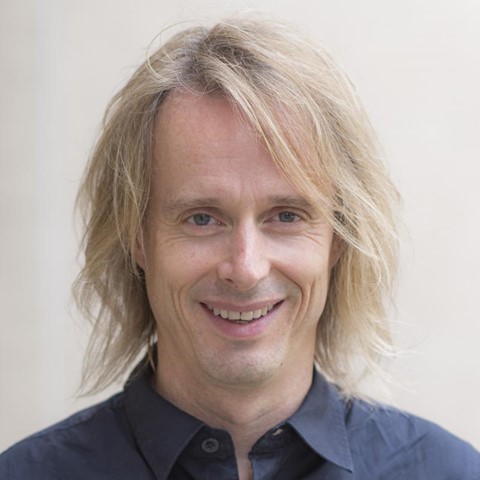 Niall Atkinson is associate professor of art history at the University of Chicago. His research and teaching focus on public space, urban history, soundscapes, geography, and travel, as well as the architecture and urbanism of late Medieval and Renaissance Italy. His book The Noisy Renaissance: Sound Architecture, and Florentine Urban Life (Penn State, 2016) was a finalist for the Charles Rufus Morey Book Award from the College Art Association in 2017. Current projects explore digital visualizations of early modern urban soundscapes through GIS technology, as well as the visual and sonic cultures of the Indian Ocean. Niall is also currently collaborating on a new book project with Susanna Caviglia (Duke University) that is tentatively entitled Wandering in Rome: French travelers and the image of the early modern city, which investigates the aesthetics and the mechanics of urban mobility that constituted the experience and representation of Rome for Early Modern French travelers.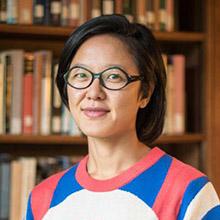 Min Kyung Lee is assistant professor of growth and structure of cities at Bryn Mawr College in Pennsylvania. Her work explores the relations of mapping, geography, architecture, and urbanism, tracing the transition from perspectival to orthographic representations of cities during the long nineteenth century. Her monograph, The Tyranny of the Straight Line: Mapping Modern Paris, is currently under review; the book focuses on the surveying of the French capital city.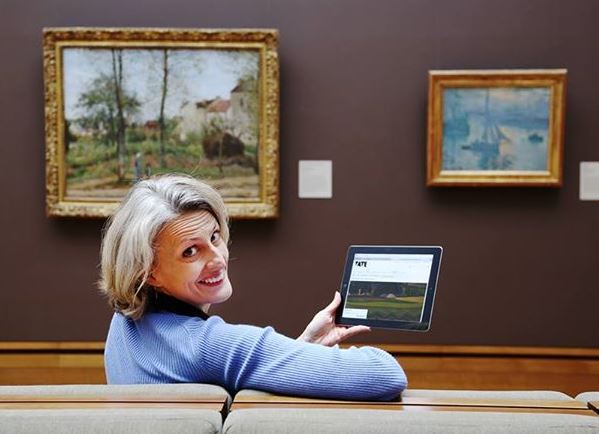 Anne Helmreich is associate director of the Getty Foundation and formerly associate director of digital initiatives at the Getty Research Institute, both of the J. Paul Getty Trust. She has also served as dean of the College of Fine Arts at Texas Christian University and associate professor of art history and director of the Baker-Nord Center for the Humanities at Case Western Reserve University. She co-authored the epilogue to Art Crossing Borders: The Birth of an Integrated Art Market in the Age of Nation States (Europe, c. 1780–1914) (Brill, 2019), and co-edited a special issue of Visual Resources dedicated to digital art history (2019). Her most recent monograph is Nature's Truth: Photography, Painting, and Science in Victorian Britain (Penn State University, 2016).

This conversation was recorded on November 4, 2021.
Charles and Ray Eames, Powers of Ten (1977)