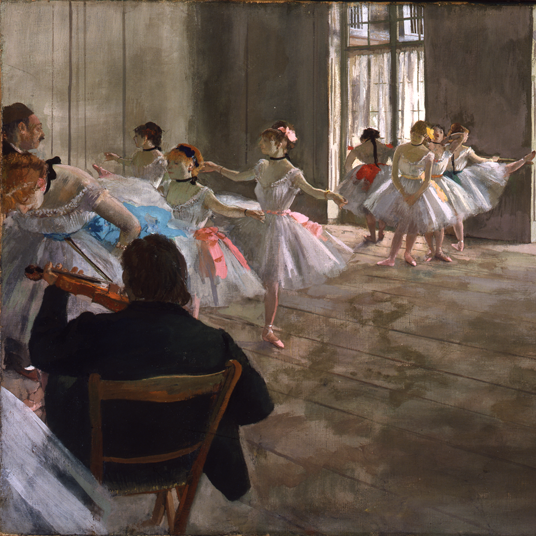 Edgar Degas on the Life of Matter and the Matter of Art with Michelle foa
April 9, 2024, 5:30–7:00 PM
In this Research and Academic Program lecture, Michelle Foa (Tulane University / Florence Gould Foundation Fellow) will frame Edgar Degas as an artist who was committed, above all, to investigating the life of matter and the matter of art and whose career-long fixation on materials informed his work, practices, and interests in remarkable and little-understood ways. Described by a close friend as "an artisan passionate about all the means of his art" and his work characterized by one critic as "a strange collection of trials and errors," Degas's corpus was thoroughly shaped by his penchant for experimentation with diverse media and processes. More than a century after his death, there is still a great deal left to discover about the complexity and significance of Degas's unusual modes of production, his intertwining of motif, making, and media throughout his oeuvre, and his consistent testing of the possibilities and limits of representation.
Presented in person in the Clark auditorium. This lecture will be recorded and available to view on this page and the Clark's YouTube channel on April 16.
Image: Edgar Degas, detail of Dance School, 1875–76, Shelburne Museum, gift of Electra Webb Bostwick, 1976.