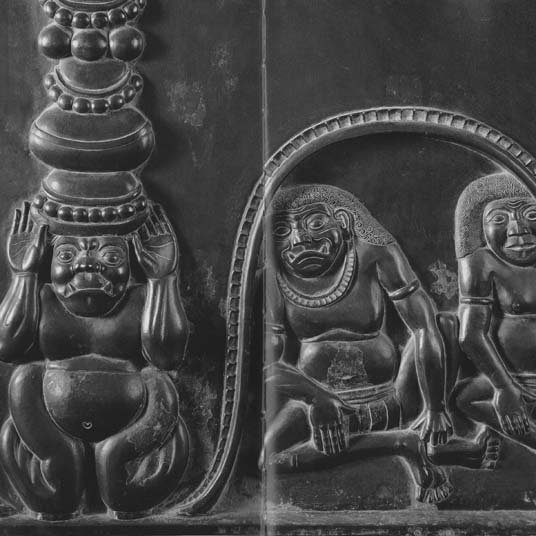 Beneath the Buddha: Cosmologies and Icon Pedestals in Ancient Japan with Cynthea J. Bogel
April 2, 2024, 5:30–7:00 PM
In this Research and Academic Program lecture, Cynthea J. Bogel (Kyushu University / Clark Fellow) examines motifs on the pedestal of a key eighth-century sculpture: a colossal gilt-bronze Buddha (Nara period, 710–784) and the main icon of the temple Yakushiji. Scholars interpret the pedestal motifs as a pastiche of Sinitic symbols inconsistent with Buddhist representation. Bogel understands the pedestals of important seventh and early-eighth century icons as presenting motif programs, which she names "cosmoscapes" and demonstrates that the pedestals in tandem with the icons represent complex belief systems and cosmologies experienced as concomitant with Buddhist praxis. The Yakushiji pedestal, like the contemporaneous 720 Nihon shoki (a "national history") reifies and perpetuates the imaginaire of a Sino-style imperial realm using symbols of a Sinic imperium juxtaposed with its antithetic barbarian subjects. Through fresh interpretations Bogel situates these icons as unedited and overlooked evidence for beliefs and ideologies during a decisive period of Japanese history.
Presented in person in the Clark auditorium. This lecture will be recorded and available to view on this page and the Clark's YouTube channel on April 9.

Image: Detail of Medicine Master Buddha Statue Pedestal, north face. Bronze, first half of the eighth century. Kondō (Main Hall), Yakushiji, Nara.