Printed Renaissance
July 29, 2023–October 22, 2023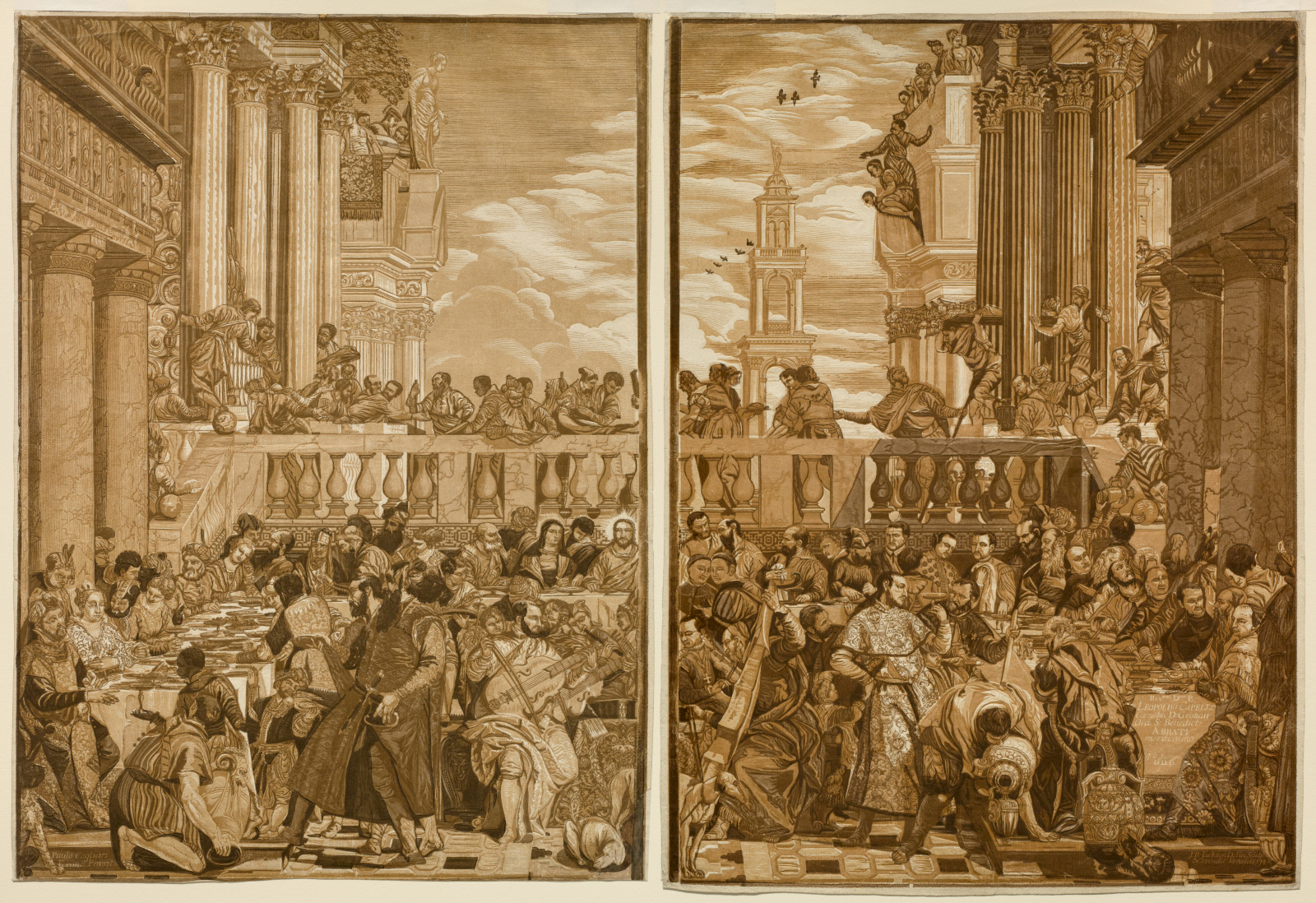 John Baptist Jackson, After Paolo Veronese
The Marriage at Cana
1740
Chiaroscuro woodcut from four blocks on two sheets
Sheet: 23 x 17 in. (58.4 x 43.2 cm)
Clark Art Institute, 2002.1
When Italian Renaissance artists such as Raphael Sanzio, Michelangelo Buonarroti, and Andrea Mantegna were laboring in their studios around the year 1500, they could not have imagined how printed images and texts would shape the reception of their art in centuries to come. With the proliferation of printed matter in early modern Europe, the demand for accessible printed images grew and a vibrant culture of art criticism arose, which together forged a collective narrative of Italian art.

Filled with lush illustrations, Printed Renaissance explores the relationship between art writing and graphic reproduction, books, and prints in Italy between 1500–1800. Just as with reprints of texts, enterprising publishers retouched and reprinted copperplates and woodblocks for later collectors—demonstrating both a market interest in art of the past and a more broadly developing consciousness of a history of art. The exhibition includes more than thirty prints drawn from the Clark's extensive holdings of works on paper.

Printed Renaissance is organized by the Clark Art Institute and curated by Yuefeng Wu, 2022 graduate of the Williams Graduate Program in the History of Art.

Generous support for Printed Renaissance is provided by the Malcolm Hewitt Wiener Foundation.