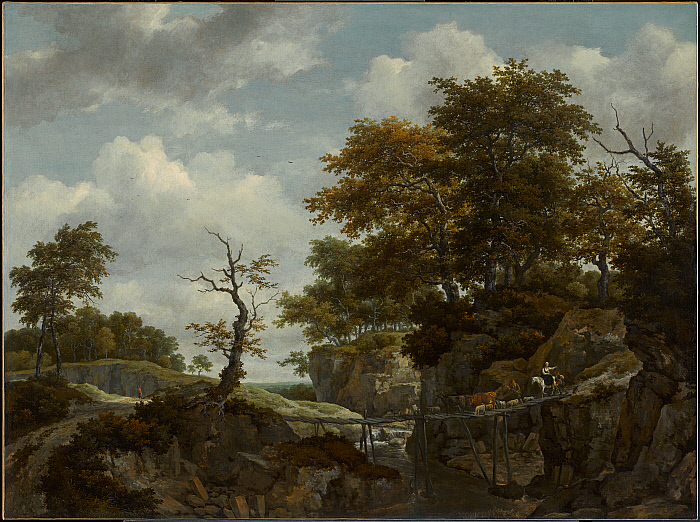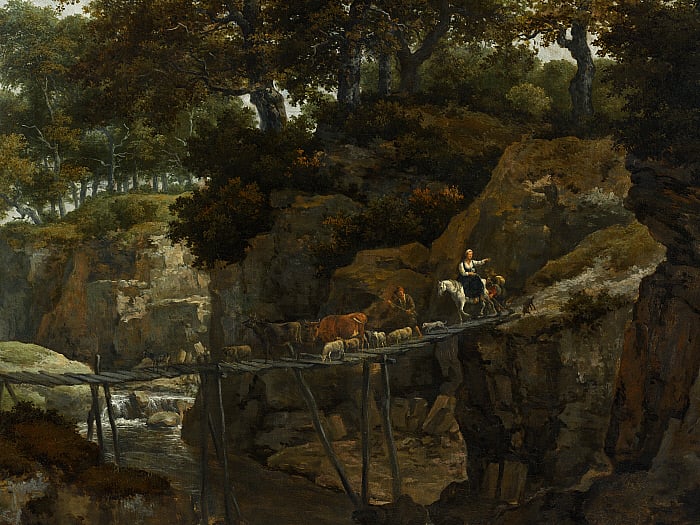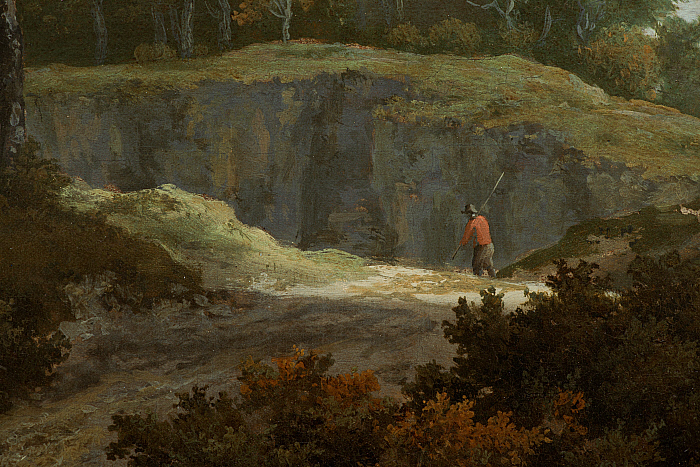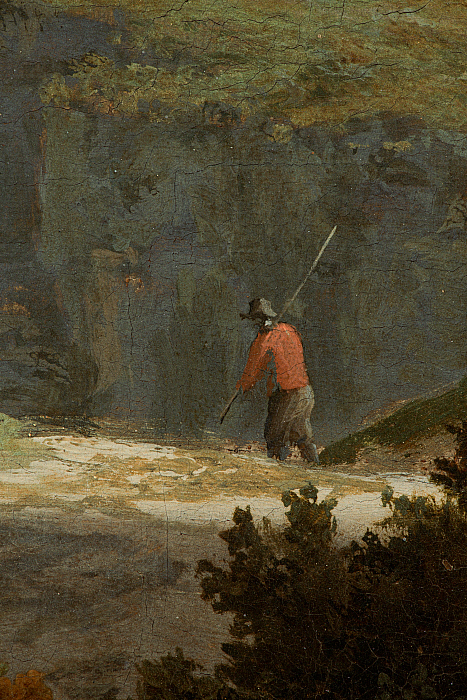 Jacob van Ruisdael
Dutch, 1628/1629–1682
Landscape with Bridge, Cattle, and Figures
c. 1660
The windswept countryside in Ruisdael's painting looks entirely natural. Clouds float in the sky, casting shadows over trees, rocky crags, and a river, over which people and animals make a somewhat hazardous journey. Ruisdael carefully organized the composition to lead our eyes across the painting's surface and included certain features for their subtle symbolism—the dead tree and unstable bridge are intended to remind us of the passage of time and the unpredictability of life.
| | |
| --- | --- |
| Medium | Oil on canvas |
| Dimensions | 37 5/8 x 51 1/16 in. (95.6 x 129.7 cm) |
| Object Number | 1955.29 |
| Acquisition | Acquired by Sterling and Francine Clark, 1922 |
| Status | On View |
Image Caption
Jacob van Ruisdael, Landscape with Bridge, Cattle, and Figures, c. 1660, Oil on canvas. The Clark Art Institute, 1955.29.
Provenance
Hope Collection of Deepdene, as early as 1835; Lord Francis Pelham-Clinton Hope, 1891 at latest, by descent; sale, Lord Hope's collection, 1898; either Asher Wertheimer or Otto Gutekunst of Colnaghi's (the two men split the sale of Lord Hope's collection), 1898; Ludwig Neumann, London, by 1919; Colnaghi's; M. Knoedler & Co., London, by 1921; Robert Sterling Clark, by purchase in private sale (January 16, 1922-1955); Sterling and Francine Clark Art Institute, 1955.
Related