october 9, 2004–JANUARY 2, 2005


Meanings
Q. What did the paintings mean in the fifteenth century?
A. The paintings in this exhibition were intended to glorify the Virgin and inspire devotion. The inclusion of religious figures in recognizably contemporary settings encourage viewers to identify more closely with Mary. In each case, the details--and their related symbolic meanings--add layers of complexity to the overall message of each work.
Dog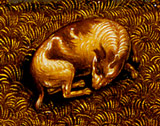 Williamstown
Dogs are a symbol of fidelity. They often appear in religious paintings to remind Christians to stay faithful to their beliefs. The common name "Fido" derives from the Latin word fide, which means faith.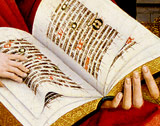 Williamstown
In each of the images Christ leafs through a Book of Hours, a richly decorated book that contained prayers for different times of day. He turns the pages past prayers offered to the Virgin and toward those devoted to his Passion.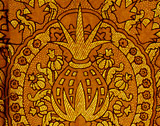 Williamstown
The textile featured in the paintings is decorated with a pomegranate design symbolizing fertility and the Resurrection of Christ.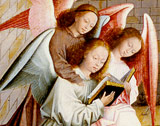 Williamstown
The word angel comes from the Greek angelos, meaning messenger or bringer of tidings. In the Williamstown painting, three angels read from a book, representing divine wisdom.
Williamstown
The Christ Child wears a beaded necklace with a red carbuncle (cabochon garnet stone) and a pearl. The carbuncle is a symbol of Christ's martyrdom, and the pearl symbolizes salvation.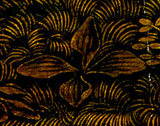 Williamstown
Plantains are common plants that grow on roadsides. They are symbols of the well-trodden path to salvation.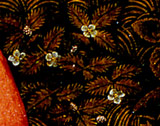 Williamstown
Strawberries are emblems of righteousness and symbolize good works performed by the faithful.
Williamstown
Violets symbolize humility because they grow close to the ground. Humility was thought to be the root from which all other virtues grew, and was therefore associated with the Virgin Mary, from whose body Christ grew.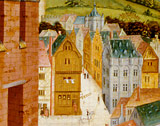 Williamstown
The cityscape shows a typical fifteenth-century Netherlandish city, but also represents the earthly city and vice, which is separated from the holy world of the Virgin Mary.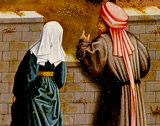 Williamstown
While these figures cannot be identified with certainty, some scholars believe they represent Saints Joachim and Anne, who are traditionally identified as the parents of the Virgin Mary.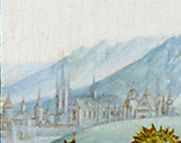 Williamstown
The city in the background represents celestial Jerusalem--a heavenly city of God.