ABOUT THE EXHIBITION
Paul Goesch (1885–1940) produced one of the most inventive, peculiar, and poignant bodies of work to emerge from Weimar Germany. An artist and architect, he made both fanciful figurative drawings and visionary architectural designs. The latter, which drip with eclectic ornament and resemble little made then or since, are the subject of this exhibition, the first dedicated to Goesch's work in North America.
A century ago, amid the ruins of the First World War and the ferment that birthed Germany's first democracy, a generation of architects sketched their visions for utopia. Goesch stands out among them for his formal invention, his kaleidoscopic color sense, and his playful and pluralistic embrace of history. He also stands out for his long struggles with schizophrenia, a condition for which he was institutionalized, and ultimately murdered by the Nazis.
This exhibition highlights the decorative portals and passageways that predominate in Goesch's architectural work. These represent the artist's metaphysical passages, as a spiritualist steeped in diverse religious and esoteric beliefs, as well as his altered psychological states. They also suggest Goesch's liminal status between art and architecture, "sanity" and "madness," the trained insider and the institutionalized "outsider," category confusions that have helped erase him from history.
Goesch is presented in this exhibition alongside his contemporaries, with works on view by artists such as Wassily Kandinsky and Käthe Kollwitz and architects Hermann Finsterlin and Bruno Taut. Portals is accompanied by the first English-language monograph on Goesch, co-authored by scholar Raphael Koenig, which considers its subject in terms of vibrant period discourses on art, architecture, and mental health.
Portals: The Visionary Architecture of Paul Goesch is organized by the Clark Art Institute and curated by Robert Wiesenberger, curator of contemporary projects. It is based on the Paul Goesch collection at the Canadian Centre for Architecture, Montreal.
This exhibition is made possible by Katherine and Frank Martucci.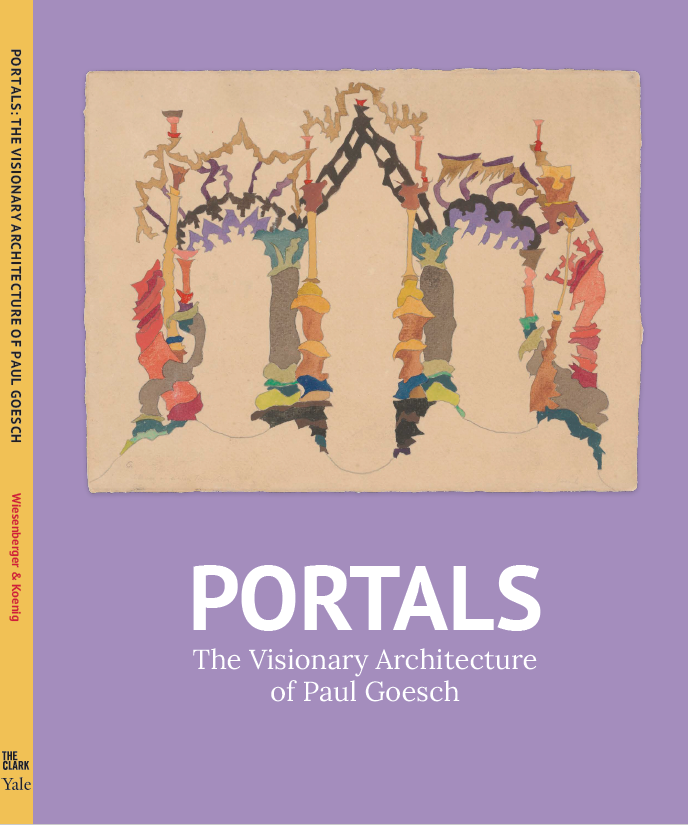 Click here to purchase the catalogue.

Click here to access the large print exhibition text booklet. Find physical versions at the entrance to the exhibition.