MANTON 50TH ANNIVERSARY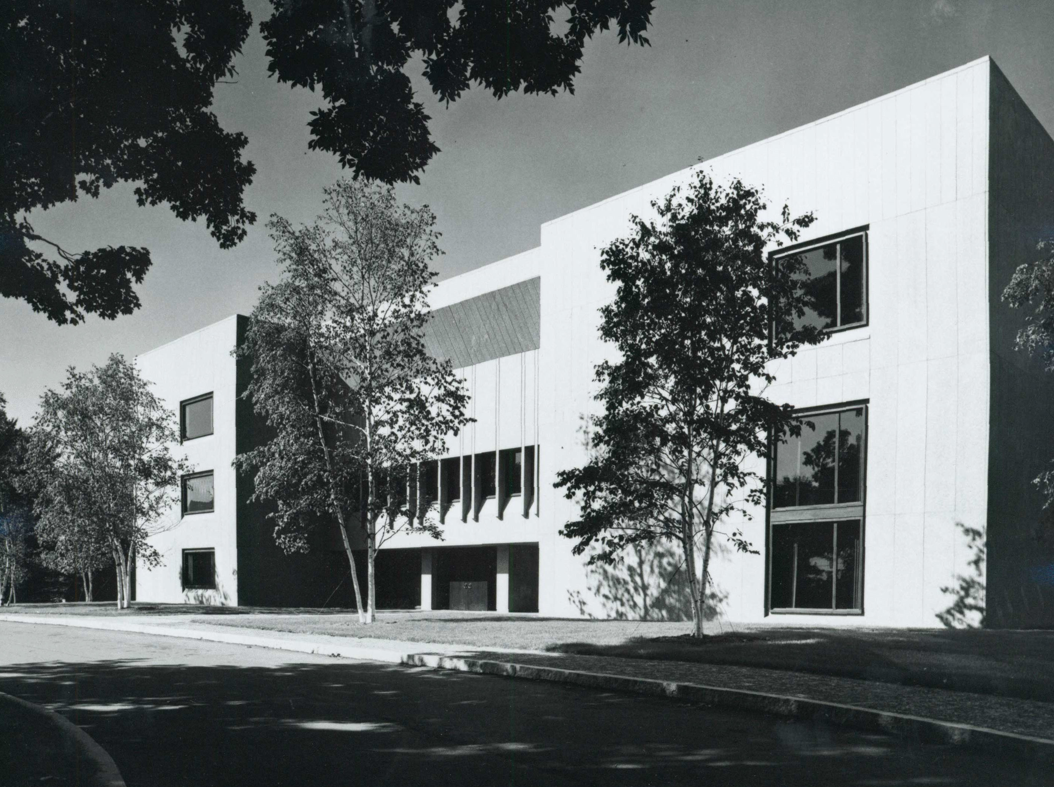 The Clark Art Institute is celebrating the fiftieth anniversary of its Manton Research Center building through a year-long series of exhibitions, events, and a special publication detailing the history of the building. The building provides a space for the enjoyment of art, the exploration of ideas, and numerous community activities. The Manton Research Center is the home to the Clark's works on paper collection and hosts spaces dedicated to their presentation and research with both the Manton Study Center for Works on Paper and the Eugene V. Thaw Gallery for Works on Paper. The Manton Research Center also houses the Institute's library, exhibition galleries, the offices and classrooms for the Williams College/Clark Graduate Program in the History of Art, the Clark's auditorium, and its administrative offices.
The Manton Research Center was designed by renowned architect Pietro Belluschi, working with The Architects' Collaborative, Cambridge, Massachusetts, and was completed in 1973. In 2016, Annabelle Selldorf, principal of Selldorf Architects, completed a major renovation. In 2007, the Manton Art Foundation made a gift to the Clark of more than 300 paintings, drawings, and prints by British artists, together with an endowment of $50 million, constituting the most significant contribution of art to the Clark since its founding in 1955. The Manton Collection of British Art consists of works by artists including Thomas Gainsborough, John Constable, and Joseph Mallord William Turner, and was created by business leader and arts patron Sir Edwin A. G. Manton (1909–2005) and his wife Florence, Lady Manton (1911–2003). In recognition of the Manton family's extraordinary generosity and their commitment to research and higher education, the Clark honored Sir Edwin and Lady Manton by rededicating the red granite building as the Manton Research Center in 2007.
To honor the milestone anniversary, the Clark presents two exhibitions celebrating its works on paper collection. On November 18, the Clark opens 50 Years and Forward: British Prints and Drawings Acquisitions in the Eugene V. Thaw Gallery of the Manton Research Center. On December 16, the large-scale exhibition 50 Years and Forward: Works on Paper Acquisitions opens in the Clark Center's special exhibition galleries.