ABOUT THE EXHIBITION
For the past fifteen years, Lin May Saeed (b. 1973, Germany) has focused on the lives of animals and human-animal relations. With empathy and wit, she tells stories, both ancient and modern, of animal subjugation, liberation, and cohabitation with humans, working toward a new iconography of interspecies solidarity.

Animals have arrived in the moral consciousness of many at the very moment of their mass extinction. The exhibition's subtitle is borrowed from a short story of the same name by Elias Canetti. Saeed, whose roots are German-Jewish and Iraqi, appreciates Canetti's writing for exposing power structures both within and between species. Many of Saeed's animals arrive to reoccupy spaces that were once theirs; in other words, they return.

To imagine these worlds, Saeed often combines traditional artistic formats, such as the sculptural relief, with nontraditional materials, such as expanded polystyrene foam, better known as Styrofoam. This petroleum-based, non-biodegradable plastic is easy for the artist to find, usually secondhand, and to work, without assistance. For Saeed, Styrofoam is a reminder of humans' environmental impact and a material ripe for transformation.

Saeed's first museum solo exhibition surveys her drawings on and with paper as well as sculptures in Styrofoam, steel, and bronze. It is accompanied by the artist's first monograph, published by the Clark and distributed by Yale University Press, which includes studio and installation photography, two interpretive essays, Saeed's own writings, and a previously untranslated text on animality and otherness.

Lin May Saeed: Arrival of the Animals is organized by the Clark Art Institute and curated by Robert Wiesenberger, associate curator of contemporary projects. Lin May Saeed's work is courtesy of the artist; Jacky Strenz, Frankfurt; and Nicolas Krupp, Basel. Major support for Lin May Saeed: Arrival of the Animals is provided by Denise Littlefield Sobel. Additional funding is generously provided by Katherine and Frank Martucci.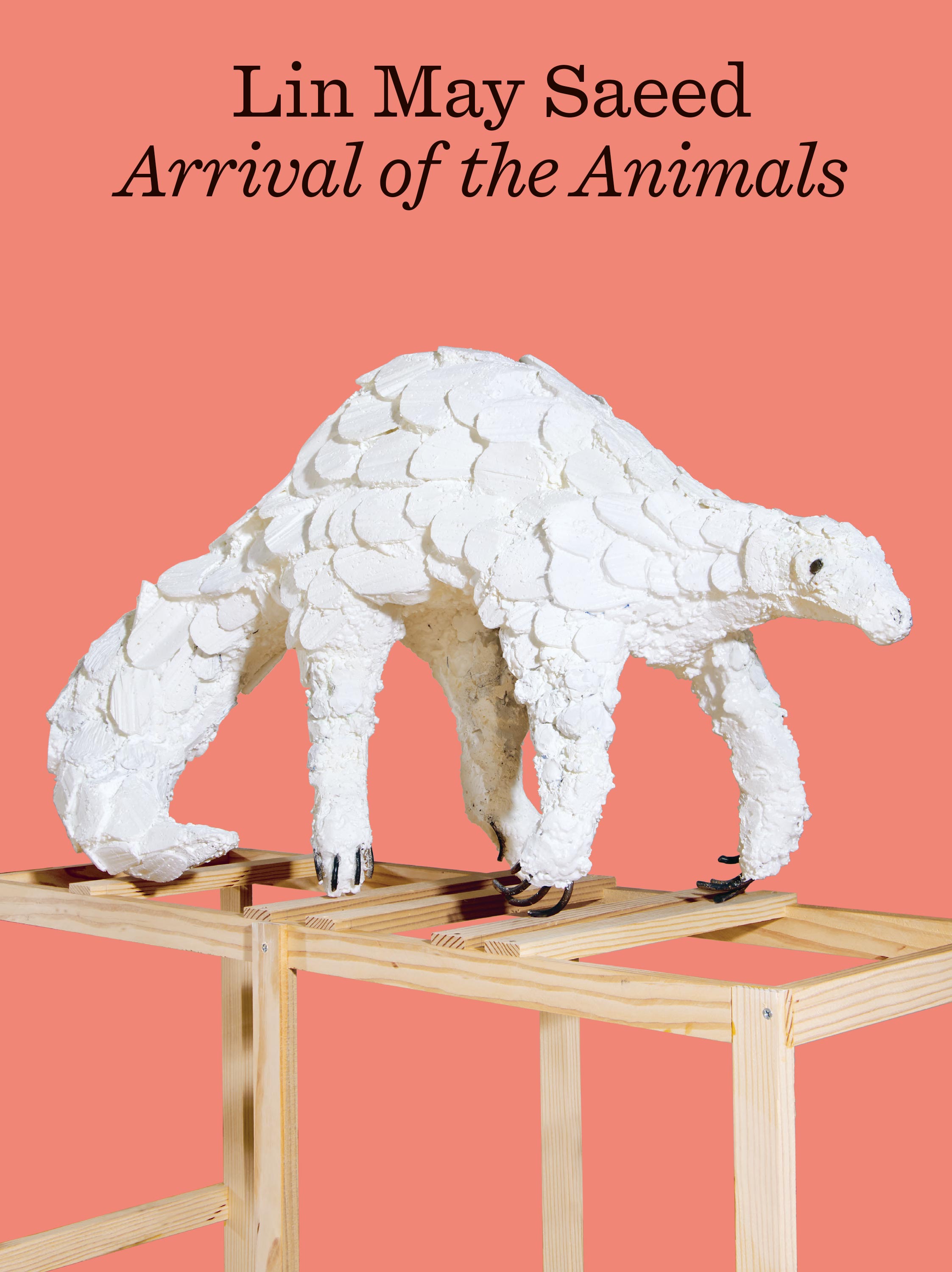 On the occasion of her first museum solo exhibition, this catalogue illustrates Lin May Saeed's drawings, paintings, and sculptures in materials such as paper, steel, and polystyrene foam. It includes two interpretive essays on the artist, Saeed's own writings, and a previously untranslated text on animality and otherness.
Robert Wiesenberger, with contributions by Mel Y. Chen, Birgit Mütherich, and Lin May Saeed
144 pages
70 color illustrations
7 ½ x 10 in.
$35.00https://store.clarkart.edu/collections/publication/products/lin-may-saeed-arrival-of-the-animals