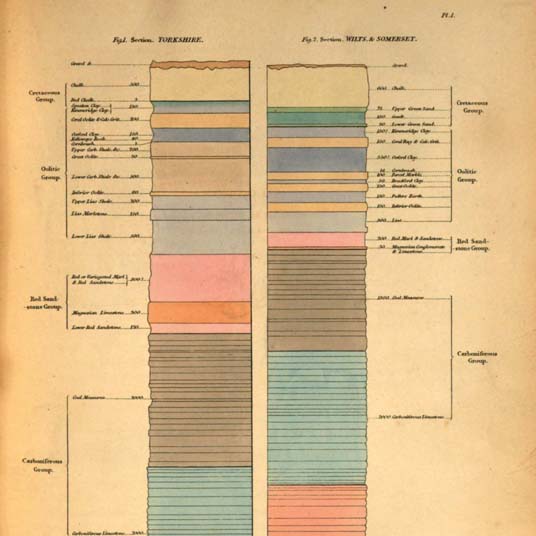 H. T. De la Beche, Sections and Views, Illustrative of Geological Phaenomena (London: Treuttel & Würtz, 1830).
Imperial Data: An Architectural History with ZEYNEP ÇELIK ALEXANDER
november 1, 2022, 5:30–7:00pm
In this Research and Academic Program talk, Zeynep Çelik Alexander (Columbia University) presents material from her forthcoming book, which examines the architecture of nineteenth-century storehouses of information in the British Empire to argue that what we call a "database" today was, first and foremost, a political technology that can best be understood as a legacy of imperialism.

Presented in person in the Manton Research Center Auditorium at the Clark. This event is free with a reception in the Manton Research Center Reading Room starting at 5 pm.