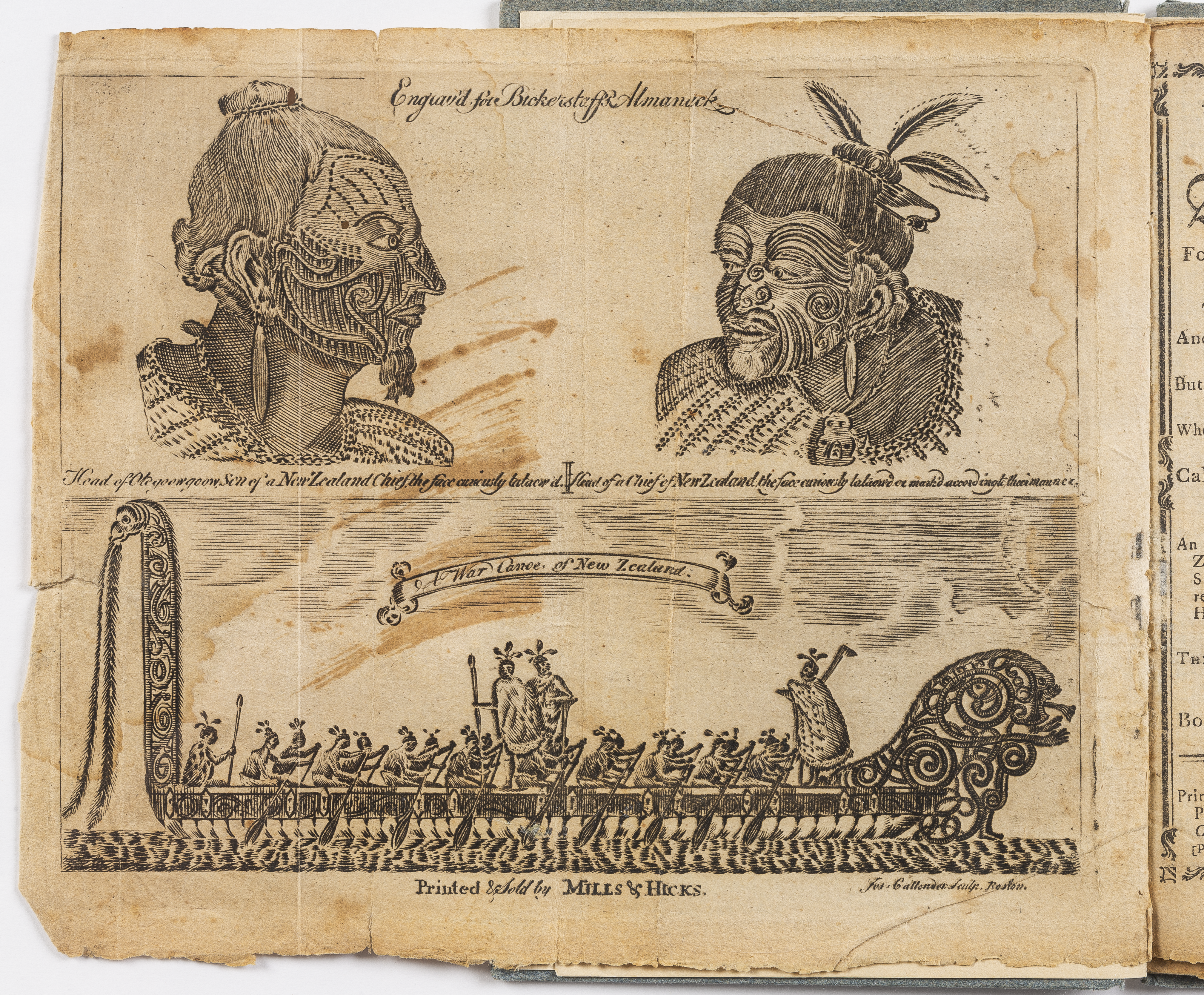 Joseph Callender after Sydney Parkinson and Richard Bernard Godfrey, Plate 1 in Bickerstaff's Boston almanack, for the year of our redemption 1774, 1773. Engraving, 6 7/8 x 8 3/4 in. Collection of American Antiquarian Society. Courtesy of American Antiquarian Society.
Imprinting Race: a Roundtable discussion ON THE MATERIALITY OF PRINT AND THE MAKING OF RACE
March 18, 2022, 3:00 PM
This roundtable will explore the role of printmaking in tangibly shaping and challenging ideas of racial difference. Motivated by colonial encounters and the later, wide-spread institution of chattel slavery in the Atlantic world, early modern Europeans and their inheritors sought to materialize race to ground social hierarchy in physical, bodily difference. The participants of this conversation will consider two important strands of recent art-historical scholarship on materiality and the production of race, exploring the question: how have the constitution of matrix and print shaped different conceptions of surfaces and bodies?
Participants include Horace Ballard (Harvard Art Museums), Layla Bermeo (Museum of Fine Arts, Boston), Jennifer Chuong (Harvard University), Jase Clark (Raven Fine Art Editions), Thadeus Dowad (Northwestern University), Kailani Polzak (University of California, Santa Cruz), and Curlee Raven Holton (Lafayette College and Raven Fine Art Editions).

Presented in person in the Manton Research Center Auditorium at the Clark. This program will also be livestreamed; advance registration to receive the livestream link is required. Click here to register.