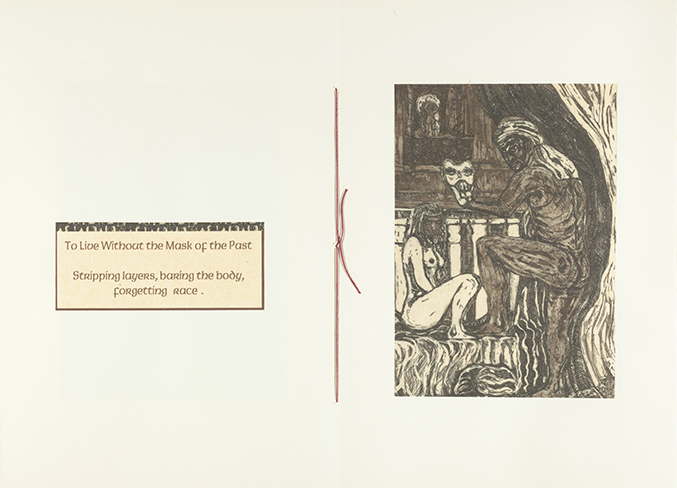 Curlee Raven Holton, To Live Without the Mask of the Past; Stripping layers, baring the body, forgetting race., 2012, Etching.
Imprinting Race: Artist talk by curlee raven holton
March 17, 2022, 5:30 PM
Master printmaker Curlee Raven Holton, who also serves as executive director of the David C. Driskell Center for the Study of the Visual Arts and Culture of African Americans and the African Diaspora at the University of Maryland, College Park, will discuss his artistic practice, with an emphasis on the intersections of race and printmaking.

Presented in person in the Manton Research Center Auditorium at the Clark. This program will also be livestreamed; advance registration to receive the livestream link is required. Click here to register.