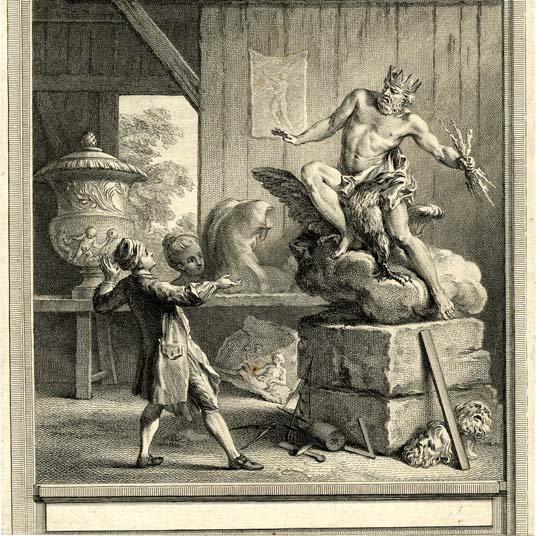 Is the Idea of Fetishes Good to Think With? with Sónia Silva
April 14, 2023, 5:30–7:00 PM
In this Research and Academic Program lecture, Sónia Silva (Skidmore College) will consider the tradition of fetish objects in the African context through the lens of anthropology and art history.
Presented in person in the Clark auditorium. This event is free with a reception in the Manton Research Center Reading Room starting at 5 pm.

Image: A. J. Defehrt, after Jean Baptiste Oudry, Le Statuaire et la statue de Jupiter (detail), c. 1756. Etching and engraving. British Museum, 1997,0928.224.