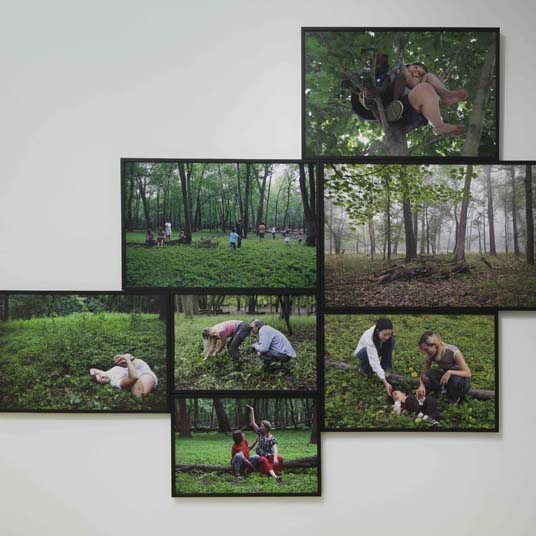 Thinking Species with Shawn Michelle Smith
February 21, 2023, 5:30–7:00 PM
In this Research and Academic Program lecture, Shawn Michelle Smith (School of the Art Institute of Chicago / Critical Race Theory and Visual Culture Fellow) considers Alison Ruttan's artwork The Four Year War at Gombe (2009–2011). In light of recent scholarship on multispecies relations, this lecture contemplates the promises and risks of multispecies imaginings while reflecting on what it means to think about species historically and today.
Presented in person in the Clark auditorium. This event is free with a reception in the Manton Research Center Reading Room starting at 5 pm. A recorded video of this lecture will be released on this page and the Clark's YouTube channel on February 28, and will be available to view until June 15, 2023.

Image: Alison Ruttan, Meadows: Kasekela Before the War (detail) from The Four Year War at Gombe (2009–2011).