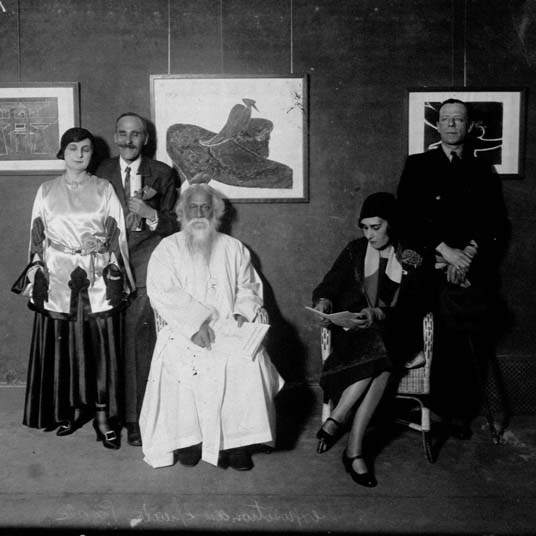 Rerouting Indian Modernism:

Rabindranath

Tagore's Pirate Surrealism

and the 1930 Paris Exhibition

with Rakhee Balaram
December 5, 2023, 5:30–7:00 PM
In this Research and Academic Program lecture, Rakhee Balaram (State University of New York-Albany / Michael Ann Holly Fellow) questions the historiography concerning Rabindranath Tagore's art to open up new questions about the historical avant-garde and its limits. This lecture looks to South America and Japan to think about the genesis of Tagore's drawings and paintings which were exhibited in Paris in the wake of the celebrated African and Oceanic exhibition in Paris in 1930. Balaram will draw on scientific, economic and legal discourses, and cross-cultural analysis and popular culture to examine Tagore's erasures, drawings, and paintings which offer revolutionary perspectives on current debates in the field. 
Presented in person in the Clark auditorium.

Image: Rabindranath Tagore at his exhibition at the Galerie Pigalle, Paris, 1930.