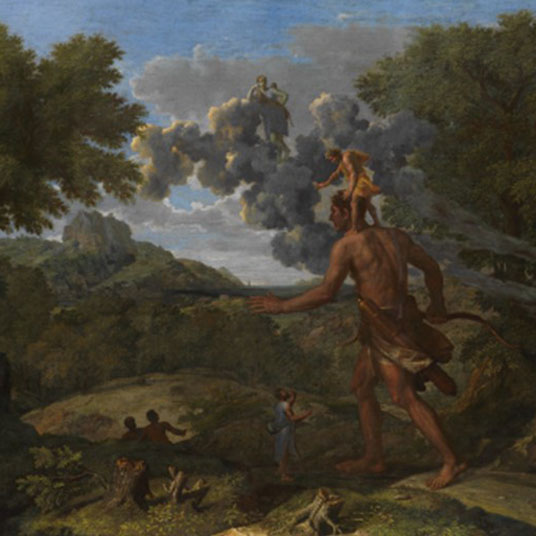 Read the Story and the Picture

with Olivier Bonfait
September 20, 2022, 5:30–7:00 PM
In this Research and Academic Program lecture, Olivier Bonfait (Université de Bourgogne / Clark Fellow) traces the evolution of large-format painting. We often talk about "reading a painting," but we accord less attention to the lateralization of the gaze or the composition. The symmetrical, iconic arrangement that often characterizes the medieval image is overtaken later by the dominance of a visual scheme where the story is generally visualized from left to right, as in Gabriel Metsu's The Visit to the Nursery (1661) or Henri Matisse's The Red Studio (1911). The counterexamples are just as significant: Nicolas Poussin's Orion walks from right to left because he returns to his origins. Spanning antiquity to the twenty-first century, this talk delves into the interplay between the pictorial intelligence of the story based on a left-right dynamic and the lateralization of vision which is also part of our daily experience.
This video will be available to view until February 1, 2023.

Image: Nicolas Poussin, Blind Orion Searching for the Rising Sun (detail), 1658. Metropolitan Museum of Art, New York.