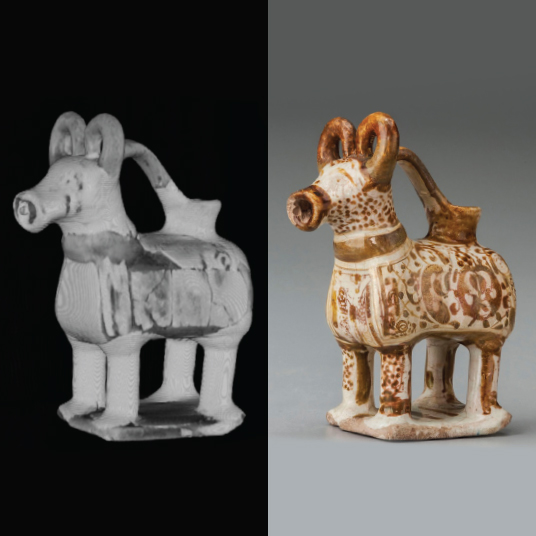 Invisible Hands: Islamic Ceramics and the Colonial Art Market With Margaret s. Graves
April 11, 2023, 5:30–7:00 PM
In this Research and Academic Program lecture, Margaret S. Graves (Indiana University / Florence Gould Foundation Fellow) discusses craft skills in the Middle East. These skills are usually portrayed as dying out in the nineteenth century, but were in fact redirected towards a new market generated by the colonial project: the faking, forging, and fictionalizing of antiquities, especially ceramics. By recognizing the faking and forgery on the market for Middle Eastern ceramics as skilled forms of craft and as sites of Indigenous participation in global capitalism, this project reveals the challenges that colonial modernity presents to the discipline of art history, via the objects that moved through it and were remade in its image.
Presented in person in the Clark auditorium. This event is free with a reception in the Manton Research Center Reading Room starting at 5 pm. A recorded video of this lecture will be released on this page and the Clark's YouTube channel on April 18, and will be available to view until June 15, 2023.

Image left to right: computed tomography (CT) image of Gav (bovine aquamanile) (detail), Iran, late 12th century with modern reconstruction from alien sherds. Eskenazi Museum of Art; studio view of Gav (bovine aquamanile) (detail).