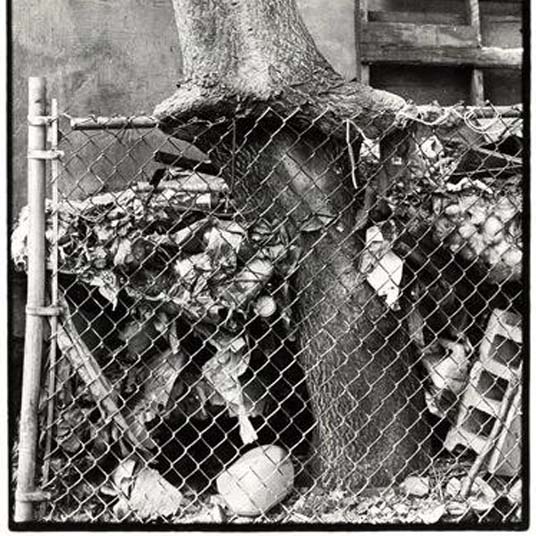 Like trees with Jonathan Flatley
February 7, 2023, 5:30–7:00 PM
In this Research and Academic Program lecture, Jonathan Flatley (Wayne State University / Clark/Oakley Humanities Fellow) discusses liking trees. He argues that liking (as distinct from love) is a feeling capable of motivating collective opposition to the ongoing, massive, catastrophic destruction of forests. It makes that case through an examination of two distinct projects: Richard Powers' novel The Overstory (2018) and Zoe Leonard's photographs of trees that have grown into, around, or through fences. These projects help us to see that the way to create collectives opposed to deforestation is through a liking for trees that leads to becoming like trees. This likeness-creating liking opens people to the strange specificity of arboreal being and to an entanglement with trees.
Presented in person in the Clark auditorium. This event is free with a reception in the Manton Research Center Reading Room starting at 5 pm. A recorded video of this lecture will be released on this page and the Clark's YouTube channel on February 14, and will be available to view until June 15, 2023.

Image: Zoe Leonard, Detail (Tree + Fence) (detail), 1998–99. Gelatin silver print. © Zoe Leonard.