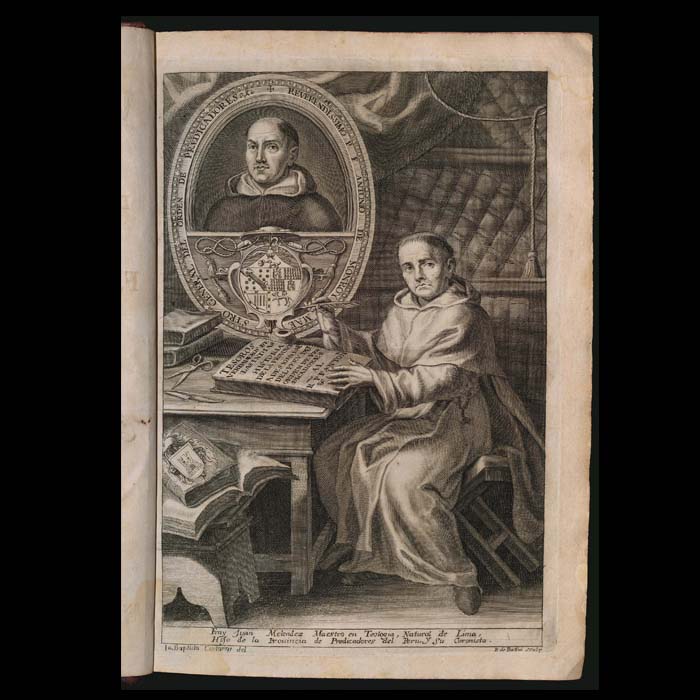 Architecture and Experience in the Seventeenth-Century Spanish World with Jesús Escobar
October 24, 2023, 5:30–7:00 PM
In this Research and Academic Program lecture, Jesús Escobar (Northwestern University / Center for Spain in America Fellow) will examine the architectural experiences of two accomplished Dominican priests, the Mexican-born Antonio de Monroy and Juan Meléndez, a native of Peru. Both men traversed the Spanish world, interacting with other imperial subjects, and their stories illuminate our understanding of early modern people on the move and moving through buildings. One way to understand the network of places that made up the Spanish Habsburg monarchy is to think about how people experienced architecture. By zooming out to take in the wide space of empire, this allows us to explore how buildings and public spaces were shaped, often with coherent messages rendered through heraldry and classical ornament. This lecture considers the lived experience of individuals, albeit primarily elites, which gives us an opportunity to consider how particular buildings functioned in society.
Presented in person in the Clark auditorium. This lecture will be recorded and available to view on this page and the Clark's YouTube channel on October 31.

Image: Bernard de Bailliu, after Giovanni Battista Gaetano, engraving from Juan Meléndez, detail of Portrait of Juan Meléndez from Tesoros verdaderos de las Indias (Rome, 1681), Indiana University Lilly Library.