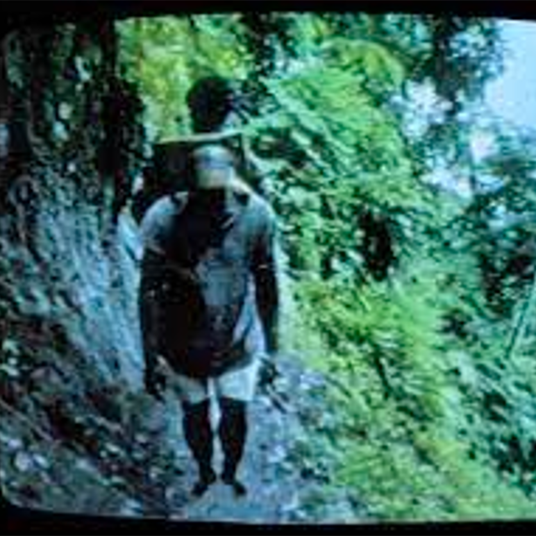 Video's Posthistorical Memory and Colonial Representation with Elena Shtromberg
October 3, 2023, 5:30–7:00 PM
In this Research and Academic Program lecture, Elena Shtromberg (University of Utah / Clark Fellow) examines how contemporary video works have confronted the persistence of colonial illustrations circulated in European travel narratives. Shtromberg will expand on media scholar Vilém Flusser's idea of posthistorical memory, wherein video functions as a new kind of memory. Works by artists José Alejandro Restrepo, Harun Farocki, and Tiago Sant'Ana employ video to reframe colonial conventions of laboring bodies naturalized for European audiences, reactivating the body as a site of resistance.
Presented in person in the Clark auditorium.
Image: José Alejandro Restrepo, detail of Paso de Quindio II, 1999, video installation.