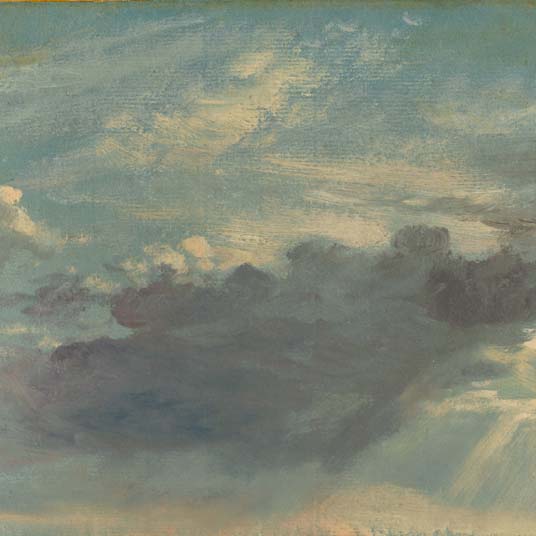 British Art 1750–1919: Reflections and Futures Symposium
November 30, 2023, 9:00 AM–5:00 PM
In celebration of the 50th anniversary of the Manton Building, this symposium is an opportunity to reflect on the Sir Edwin A.G. Manton and Florence Lady Manton Collection of British Art, one of the strongest collections of British art assembled in the last fifty years. The Research and Academic Program, in collaboration with the Graduate Program in Art History at Williams / The Clark, convenes scholars—former fellows, staff, and Williams students—whose work has been influenced by their time within the Manton Building.
Presented in person in the Conforti Pavilion.
Image: John Constable, detail of Cloud Study, c. 1821–22, oil on cream laid paper, mounted on canvas. The Clark, gift of the Manton Art Foundation in memory of Sir Edwin and Lady Manton, 2007.8.34.